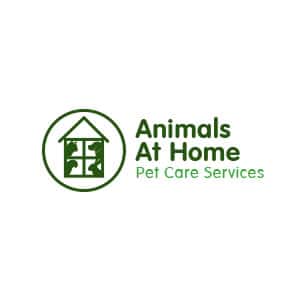 Run Your Own Animal Transport and Pet Sitting Franchise with Animals at Home!
About Animals at Home
Animals at Home was established in 2003 to provide professional pet and animal care services to people with animal companions; and pet transport and animal ambulance services to pet owners, pet professionals and veterinary and pet charity organisations via franchised operator-owned branches.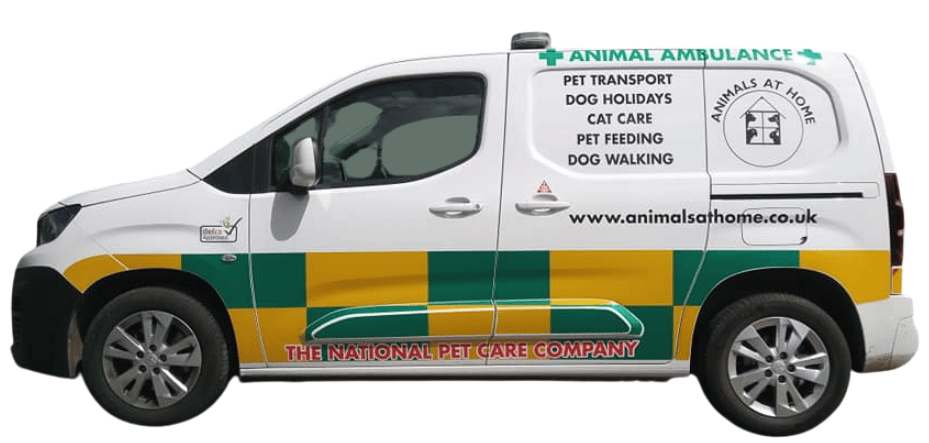 The Animals at Home Franchise Opportunity
Animals at Home was established to be, and proudly continues to be a family of businesses; all working together to promote the health and welfare of pets and offer first class pet care services to local clients within the franchised areas.
A small management team works directly with franchisees to build their new and established businesses, whilst also enjoying their lifestyle working with and caring for pets and animals.
Professional services for website, search engine optimisation etc are provided to franchisees via head office suppliers, as is external and in-house training. Ongoing support for new and established franchisees is continuous throughout their career with Animals at Home, and there is access to further training courses and qualifications.
Animals at Home operates throughout the UK with new, building, and long-established franchised branches, but there is still room to expand the number of franchisees, as well as the portfolio of Core Services franchisees offer on their areas.
Animals at Home head office and franchisees work with many relevant partners, associates, pet organisations and pet professionals, pet charities and veterinary professionals on a daily basis; alongside their daily visits routine for their local, loyal clients carrying out their pet care services.
Full Training and Support Provided
As soon as a new franchisee joins the Animals at Home family, the set-up, training and support commences. New franchisees enjoy a comprehensive start-up, pre-trading process including pre-trading work-throughs, a Starter Pack Action Plan, links to external learning courses including a Pet First Aid for Professionals course, mental welfare, and situational awareness courses, plus knowledge courses in Pet Transportation for Professionals, Dog Walking, pet sitting and animal care. A City & Guilds qualification is gained during the first year of the franchisee's career; this course is part e-learning and part practical.
New franchisees also attend a two-day Veterinary Hospital Experience course, where they work in an RCVS accredited training practice alongside vets and vet nurses. The course helps new franchisees gain experience and confidence in how a veterinary surgery works and behind-the-scenes procedure, so they can deal with their own pet owner clients health and welfare questions and help promote pet health while carrying out pet taxi and animal ambulance journeys. The course also shows the new franchisee how to administer medication to pets, for the times when their owners are away.
In-house operational training is carried out on the new franchisees home area and covers all the relevant documentation they'll be using daily, covers the routines and responsibilities of a franchisee and the franchisor and details what needs to be done to build the new business. The trainer also talks anecdotally about the daily routine and relates this to the documentation and puts this in situations a new franchisee may come across. The trainer has sixteen years' experience as an Animals at Home franchisee.
Your Role as a Franchisee
The daily life of a franchisee is different every day. Franchisees manage their own bookings and daily diary and routine, so there are of course the regular pets you'll see every day for dog walking; or the occasional animals you'll visit while the owners are away, like home visits to cats, rabbits, small fluffies, reptiles and even paddock or hobby animals like ponies, goats, alpacas and poultry; these are the daily routine jobs within your 'patch'.
There'll also be routine and urgent pet taxi or animal ambulance jobs come through to you direct, either from pet owners or through the relationship you have with local vets or pet professionals like dog groomers, pet charities and your home dog boarders. These can be fitted around your daily routine and often are at the beginning and end of the day; but of course there's always the last minute vet appointment or groomer slot to get the pet to!
You'll also be meeting new clients, liaising with your home dog boarders or Hosts Families, arranging future services with established clients, making daily posts on your branch social media, updating your client booking and invoicing system and making sure all the jobs have been ticked off for the day.
Above all, you'll be your own boss. You'll be able to work out your own priorities in which pets to see and when, you'll choose your best and most efficient routes to visit pets, you'll be able to stop and have a break when you like and take in the views (often from the best 'office' in the area; your van!), but most of all, you'll be working with many different pets and animals every day. You'll build up fantastic and trusting relationships with those animals, and your clients over the years and enjoy being a professional pet carer and trusted service provider for your local community!
Interested in Finding Out More?
Could you be the next Animals at Home Franchisee? Find out more about a franchise with Animals at Home by completing the enquiry form below. We'll send you more information by email including our franchise prospectus and the opportunity to book a discovery call. We look forward to hearing from you!