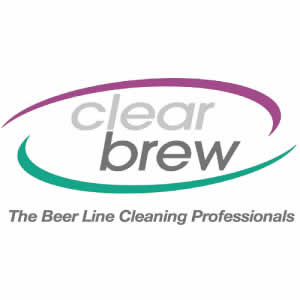 Clear Brew:

Professionally Cleaning beer lines since 2006
A unique franchise opportunity with a repeat business model that operates within an established and substantial market place
Clear Brew, have been successfully beer line cleaning for over a decade. Operating from our head office in Cornwall and with over 50 successful franchisees, who operate in large regions across the UK, our aim is to achieve complete national coverage¬. We are offering a limited number of franchise opportunities—to the right individuals—to make that happen.
We currently provide services to public houses, social clubs, sports clubs, holiday parks, hotels, bingo halls and cinemas. In essence anywhere that pulls a pint through a dispense system will need to maintain and clean the lines on a regular basis, so as you can imagine, the marketplace is vast and varied.
Importantly, you will be joining an established brand that is recognised as the UK's premier independent beer line cleaning company.
Beer Line Cleaning
The Clear Brew beer line cleaning service cleans both keg and cask lines maintaining dispense quality on a regular repeat 3 weekly cycle.
Our tried and tested methods means that our Eco led fully managed, and labour inclusive repeat beer line cleaning service reduces costs, cuts waste, minimises risk, and improves draught beer line quality.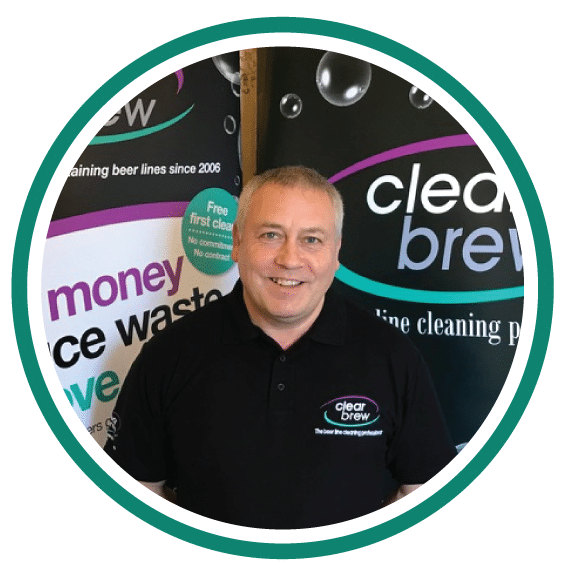 The Franchise Package:
We are looking for highly motivated, enthusiastic people who are good communicators, and who have a desire to succeed.
By choosing Clear Brew, you can become your own boss, running a highly successful franchise within your own protected territory. You will get comprehensive training package, full equipment pack, full ongoing support, and national social media coverage.
The complete franchise package is only £17,500 + VAT and provides a fantastic opportunity to become your own boss, providing a vital repeat service to your customers regardless of the state of the economy. You can run your business from home and enjoy low overheads, an excellent daily cash flow, the benefit of high profit margins and massive growth potential.
Clear Brew Franchise Testimonials
"I was looking to improve my work life balance; as a retail area manager I was working 24/7 and was a slave to the 'Blackberry and emails'. I realised to achieve the change I needed I would need to be self-employed, so had been looking at potential franchises on and off for 2 or 3 years. Clear Brew ticked all the boxes:
Sensible initial investment, with everything supplied to get you going on day 1
Low additional overheads – basically just car running costs and insurances
You are supplying a service that is not an 'optional extra' but a publican's 'must do'
Regular repeat business generates great, predictable cash flow
Low overheads means great margins
Excellent advice and support always readily available
The variety of clients and venues keeps it interesting and fun, I am making a comfortable living as an owner/operator in less than 6 months, and with the size of my territory and the margins available I will be able to grow the business and further increase my income by taking on staff. I now have time to enjoy life!!!"
Alan Chick, Clear Brew Taunton
"Twelve months in and I can certainly say it's the best decision I have made in terms of work.
Clear Brew provide a regular and dedicated professional beer line cleaning service. We clean both keg and cask lines providing a fully managed service designed to maintain quality on a regular repeat 3 weekly cycle. Using a specialised water fed mixing unit, coupled with inhibitors, plus market leading chemicals.
This service is guaranteed to save our customers money, reduce their waste and improve the quality of their draught products, in turn it will also reduce their risk and maximise yields and add real value, profitability and sustainability to their business. My business and that of the other Clear Brew operators continues to grow, and my initial concerns of going it alone were unfounded and I now find myself enjoying being part of a large national team with great support, yet with the rewards of operating my own business."
Mick Woods, Clear Brew Preston