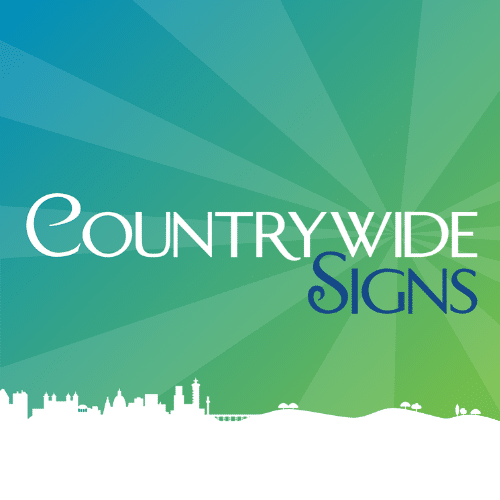 The Property Signage Experts
Impressive earning potential, massive customer-base and low overheads… could the Countrywide Signs franchise opportunity be the one for you? With 25 years of expertise in property sign management, the successful franchisor is looking to grow its network even further. Are you practical, hands-on and most importantly business minded?
As a Countrywide Signs franchisee, you manage and erect property signage for residential and commercial estate and letting agents in your allocated territory area.
Top Reasons Why You Should Choose Countrywide Signs?
Impressive earning potential. Choose a one van operation or grow to a multi-van business with turnover potential of £250,000 per annum.
Massive customer-base. Over 30,000 estate & letting agents in the UK and a growing commercial signage market. Average of over 100,000 properties per territory area.
Opportunities nationwide. Including new greenfield territory areas and established resale opportunities.
Established & trusted brand. 25 years' industry success. Recommended by 98% of our agents.
Low investment. Partnerships with leading franchise lenders. Up to 70% of investment available
Training & support from franchise experts. Over 80 years combined franchise industry expertise.
BFA & QFA Member. Accredited as an ethical franchisor.
ISO 9001 quality assured. Operational systems are regularly audited. Scoring 4.7 out of 5 for service.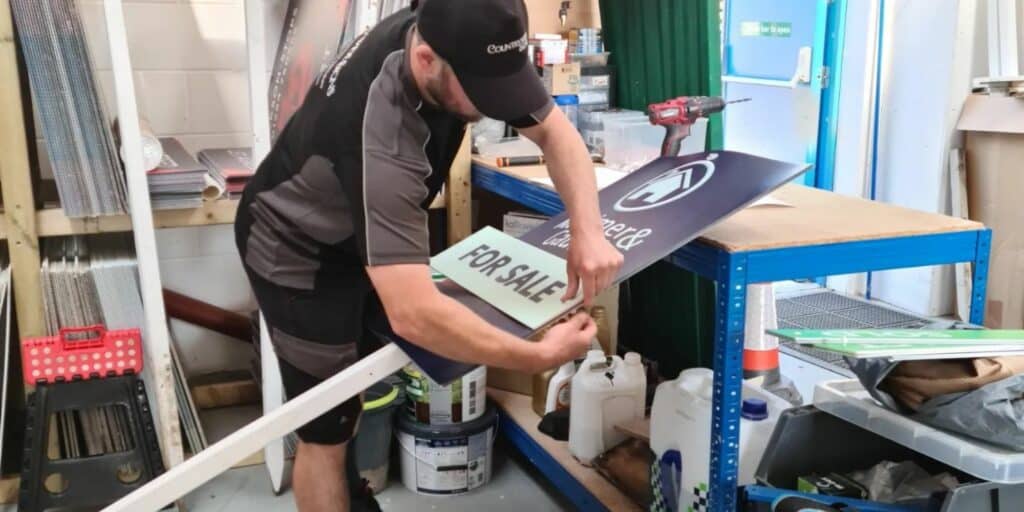 About the Countrywide Signs' Franchise Package
Impressive Earning Potential
The Countrywide Signs business model is designed to generate a quick return on investment (ROI) operating as a one van operation, as well as impressive earnings as a multi-van business providing a lucrative asset to sell in the future.
Single Van Business
On average franchise owners enjoy 55-65% profit on their turnover with a single van operation averaging between £5-6k sales per month.
Multi-van Operation
Choose to expand! Countrywide Signs has several franchise owners operating multi-van businesses who enjoy turnover of more than £250k per annum! With top performers running multiple territories who continue to increase turnover year-on-year!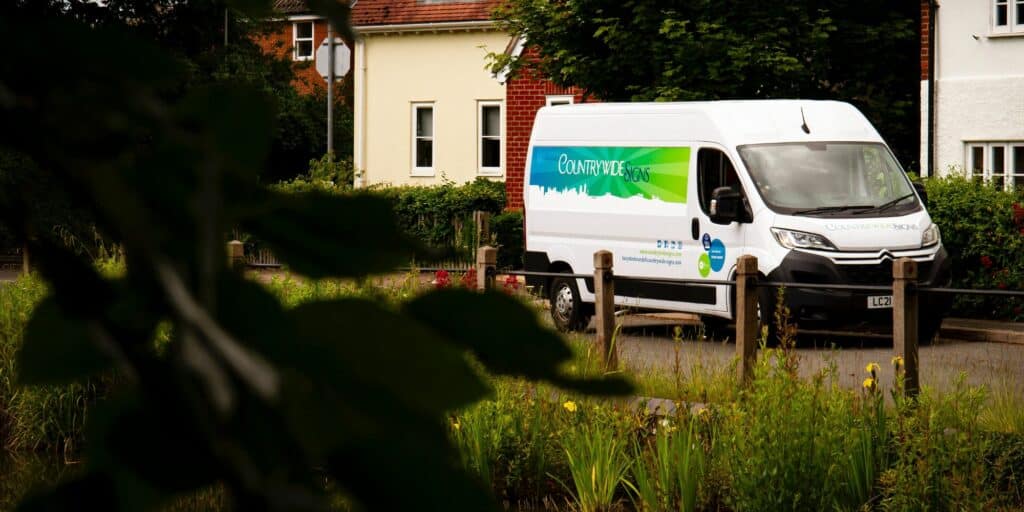 Proven Business Model with Large Customer-Base
Established since 1998, the business model is proven, lucrative, and holds vast customer potential throughout the UK.
There is upwards of 30,000 estate & letting agents across the nation and a growing commercial signage market to match.
The scope is huge! Just look around your own local area and you'll see numerous 'for sale' and 'to let' sign boards, many of which will have been installed by the Countrywide Signs network.
As a 'van-based' business investment is low. You simply run your business from your home and conduct your daily property signage erecting throughout your territory area on the road.
Overheads are minimal, and if you follow the proven-franchise business model, as well as take full advantage of the support available; profit, business growth and your future retirement will be secured.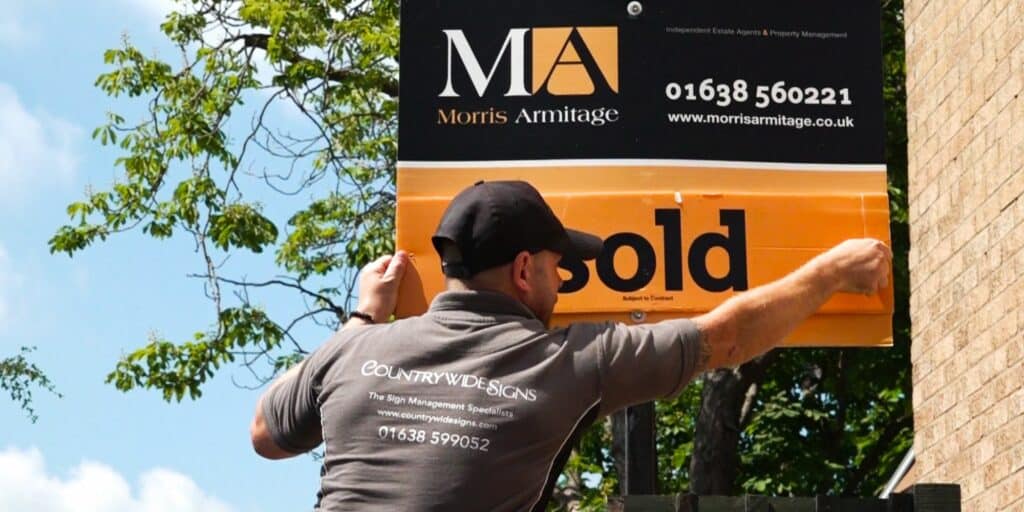 Low Investment Franchise Package
An investment of just £19,995 +VAT provides you with everything you need to get your business up and running and on your way to a healthy income. Thanks to strong relationships with reputable lenders who are familiar with the business model, up to 70% funding is available subject to individual circumstances.
The Investment Includes:
Complete business planning along with loan applications (if required).
Licence agreement to trade under Countrywide Signs identity.
Exclusive territory area.
Full training. Remote and self-managed, classroom style & practical on the job.
Cloud-based business management system including driver app.
Full operations manual access.
Regional & national accounts.
Customer database (resales only).
Marketing launch plan.
Promotional literature and stationery starter pack.
Corporate clothing, specialist tools and equipment.
Centralised invoicing & credit / accounts support.
ISO 9001 certification.
Livery for your first van.
First year's public liability insurance.
Ongoing support in accounts, operations, business development, and sales & marketing.
Training & Support Provided
Becoming a Countrywide Signs franchisee means you will receive advice, guidance, and support from day one. This includes extensive training to adopt the Countrywide Signs business model, as well as operations, financial, business development and sales and marketing support.
All to help you on your journey to become a 'Property Signage Expert' in your local area.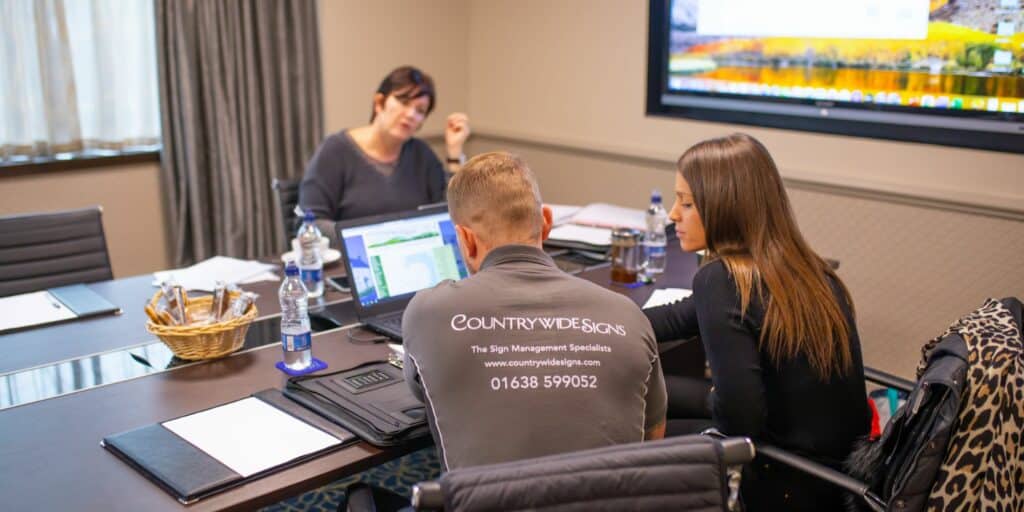 Training
Business development, marketing & sales.
Understanding stock, print & supply & profitability.
Board erecting & board management.
Establishing & running your business.
IT system training.
Ongoing Support
Operations manual access which covers all aspects of the business model.
Continuous operational, financial and IT system support.
Guidance with business development planning and implementation.
Ongoing workshops and one-to-one meetings to help you & your business succeed.
Marketing Support
Brand management. Nationwide & locally.
Marketing plans to target existing customers & prospects.
Google Business set up and managed.
Facebook set up & guidance for all social media marketing.
Your own website page optimised for local search.
Email marketing campaigns.
Literature, vehicle graphics & uniform.
Internal communication & online workshops.
The Ideal Countrywide Signs Franchisee
Countrywide Signs is looking for candidates who are proactive, practical, motivated, and determined to succeed. Business owners will need ambition as the business model is much more than erecting property signs, it's about business management, marketing, and sales to grow your client-base.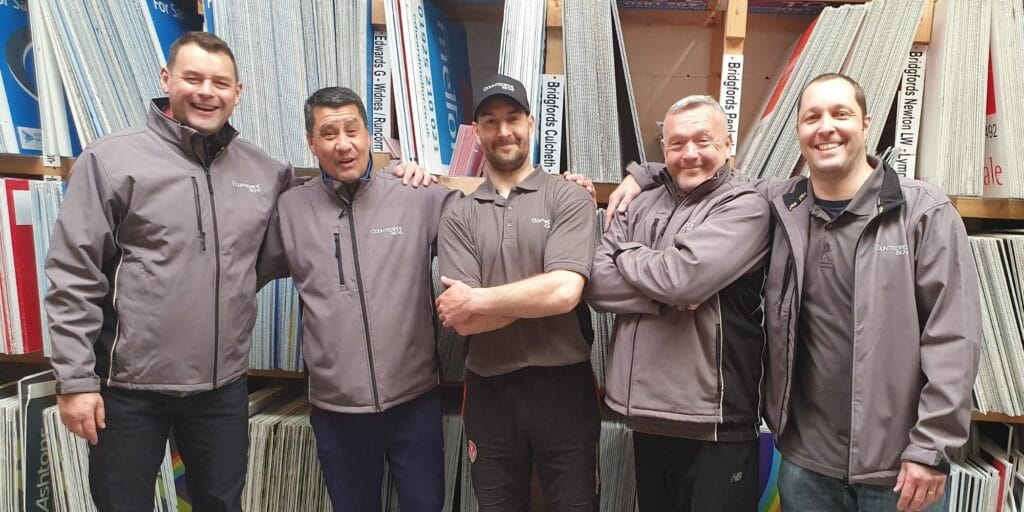 Countrywide Signs History
Established since 1998. Founder and managing director, Tony Williams QFP, started out as a property sign installer himself. Honing and developing the brand and business structure to become a leader in the sector. The group's location coverage has grown exponentially. Ranging from one-van businesses to multi-van regional operations. As a result, the network has the capacity to fulfil orders the length and breadth of the UK for independent estate, letting and commercial agents, as well as regional and national clients.
If you feel that Countrywide Signs is the perfect franchise for you, request further details. A team of franchising experts are ready to talk and answer your questions when you're ready.