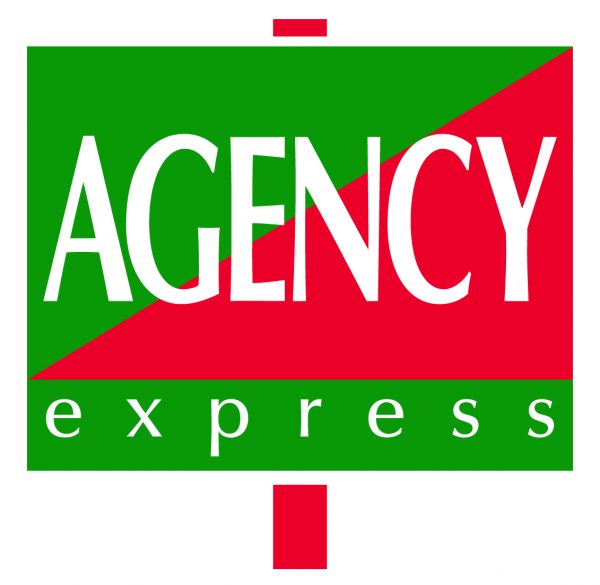 About Agency Express
The Agency Express Franchise is the UK's largest and only national estate agency board company with a network of over 115 franchisees.
Multi award winning Agency Express was established in 1998 to offer a nationwide professional board service to both corporate and independent estate agencies. Today, via a network of 115 successful franchise operators Agency Express erects, services and maintains over 51% of all estate agency boards in the UK.
As a market leader and an award-winning franchise, franchisees benefit from a nationally recognised brand, established reputation, comprehensive franchise package and proven business formulas.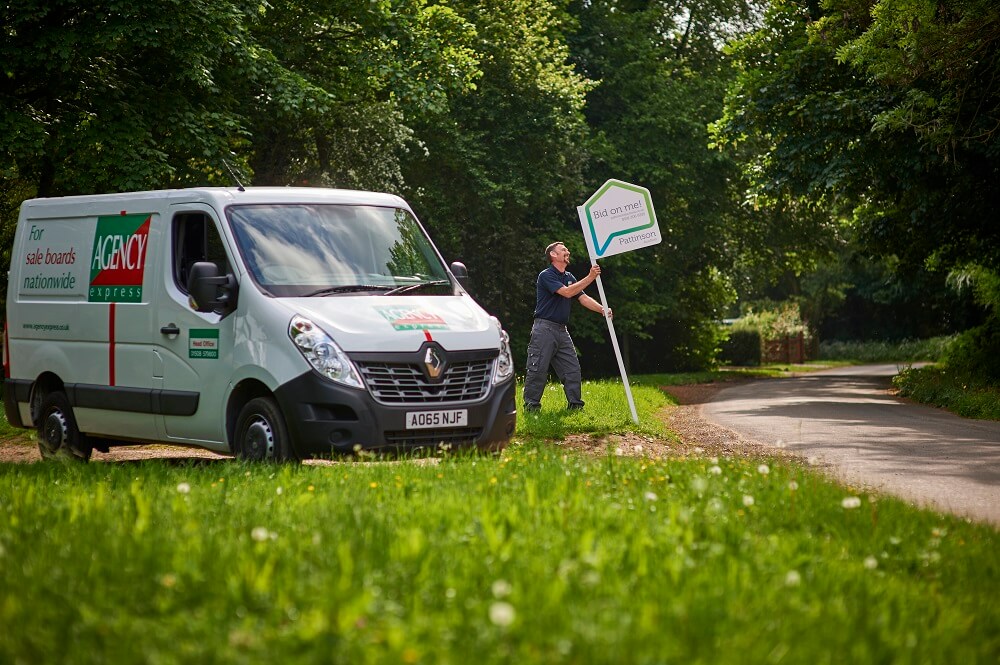 10 Reasons to Choose Agency Express
Low start-up costs
A van based business with low overheads
100% daily repeat business
Existing national accounts
No national competitor
Family friendly working hours
Simple to operate
Centralised invoicing and payments system
Minimal paperwork
Accredited by both the British and Irish Franchise Association.
The unique Agency Express franchise package requires an investment of £24,500 plus fully claimable VAT and has been carefully designed to get your business up & running straight away.
The franchise package includes:
Territory licence – A 10-year renewable franchise agreement to trade as Agency Express within your own exclusive territory
Fully sign written van – The deposit paid on a new Renault Master van, complete with Agency Express graphics, SatNav and removable racking.
Comprehensive training – A total of eight days training coving all aspects of our business and a business launch in your own territory.
Specialist tools and equipment – All tools and equipment are provided for you to get your business up and running. Included in our comprehensive package is an Android smart phone, a specialist vinyl printer, together with supplies of vinyl, 4mm 'correx', compact ladders and a variety of other bespoke tools.
Access to SignMaster3 – A 10-year licence to access SignMaster3, the Agency Express online board management system. SignMaster3 and the Signmaster3 Franchisee App enables you to seamlessly manage all work on a daily basis.
Corporate clothing – An all-weather range of high quality banded corporate clothing and essential day to day safety wear.
Stationery and marketing literature – All the start-up corporate stationery supplies, business cards and marketing literature you will require
Public liability insurance – The premium paid on your first 12 months' public liability insurance, covering you for £5,000,000
Operations manual – A comprehensive Franchise Procedure and Operations Manual covering all aspects of the business
Launch and ongoing support – Including extensive territory research, customer database creation and weekly mailshot

Training and Support Provided
In addition to the franchise package all Agency Express franchisees receive 8 days comprehensive training and support from our dedicated team. However, our franchisees are never alone in their franchise journey as the team are only a phone call away with help and advice.
Furthermore, their unique SignMaster3 on-line board ordering system supports you by reducing your administration to a minimum and their Centralised Accounts Department takes care of all invoicing for you.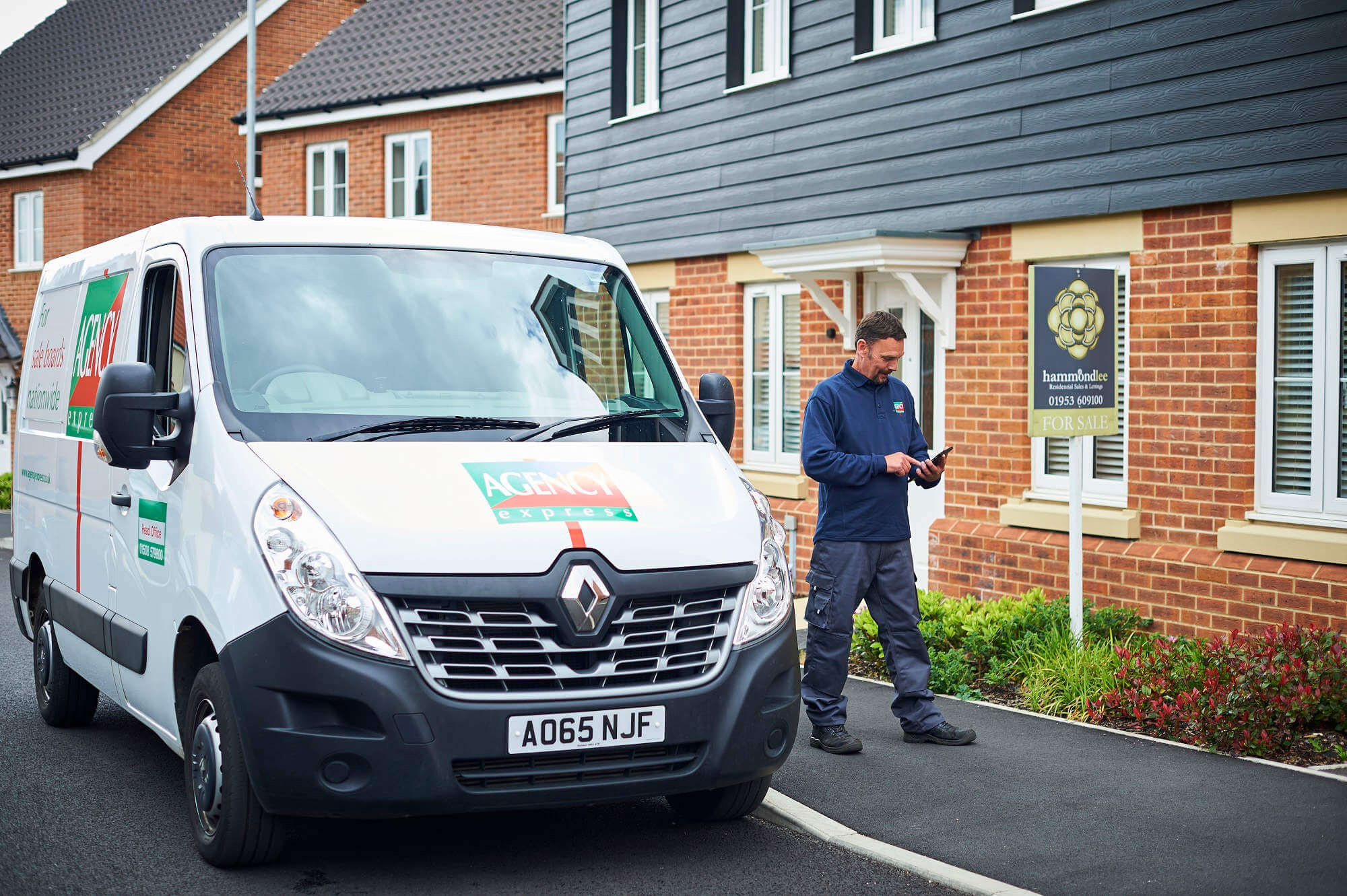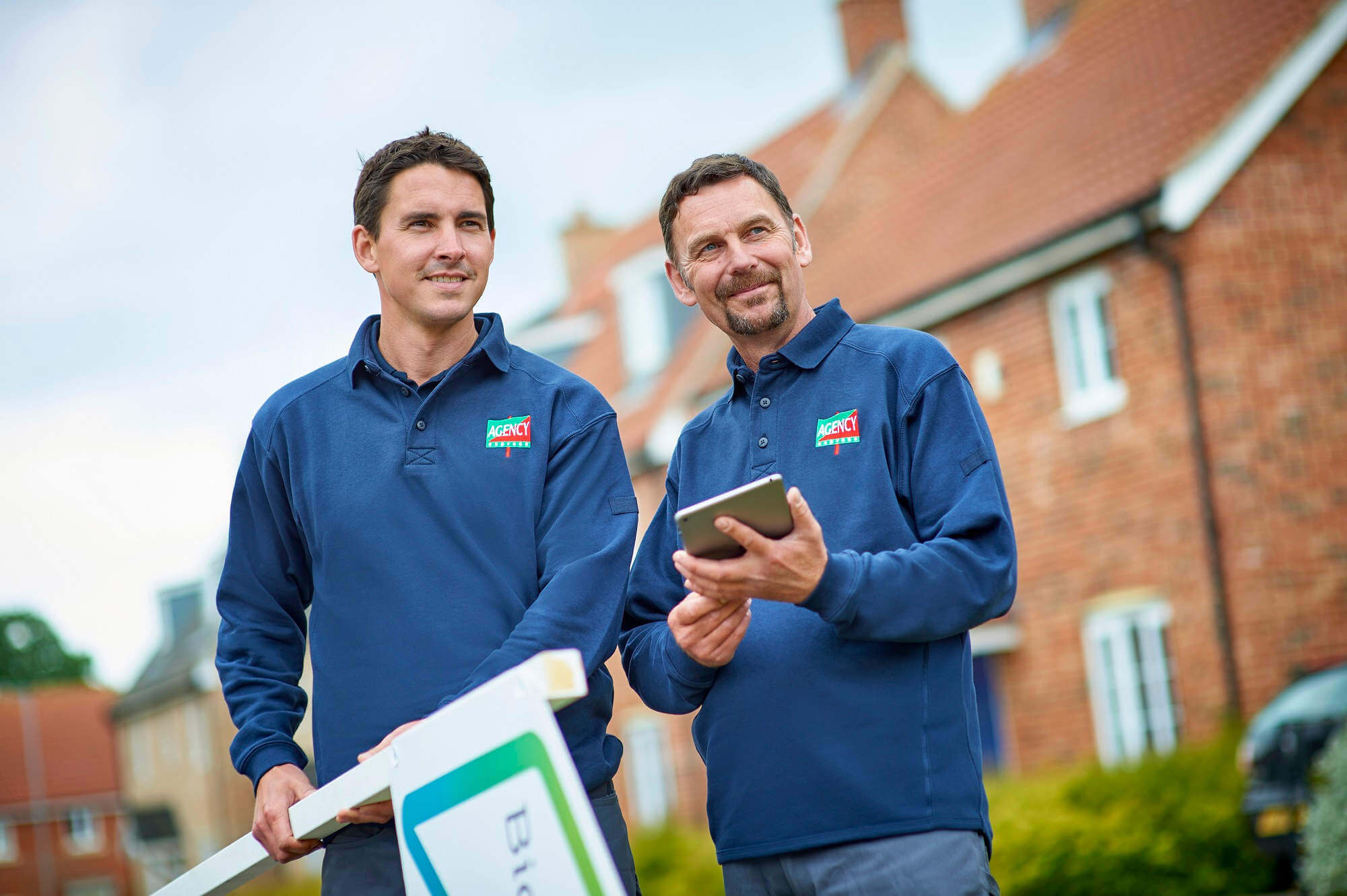 The Ideal Agency Express Franchisee
You will be allocated an exclusive territory on which you operate on. This will provide you optimum chance of reaping high rewards and eventually, your work habits will determine the rate of your success.
As a van-based business, we are looking for franchisees who are hands-on, motivated and energetic. You don't need previous experience or business qualifications, as their training will fully prepare you for running your own business.