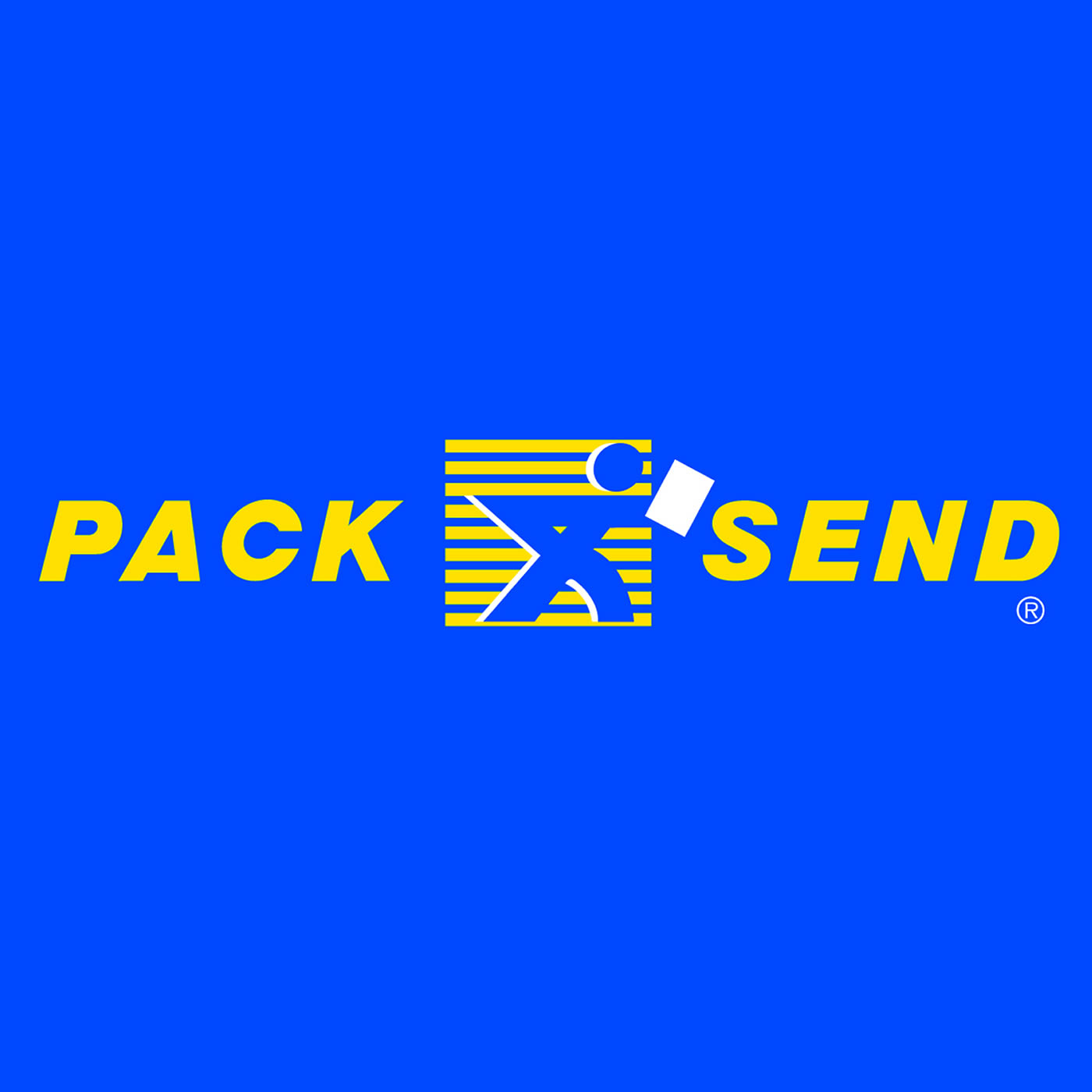 An owner-operator franchise in the packaging and shipping sector
---
PACK & SEND offers a unique owner-operator business opportunity in the rapidly growing global logistics sector, offering customers solutions to their shipping needs whatever they are sending.
From the smallest pre-packed item to a container-load of fragile medical equipment that requires specialist packing, we send anything, anywhere.
Our expertise and reputation for packing large, awkward, valuable, and fragile items makes us the go-to service provider when shipping items such as antiques, artwork, musical instruments and electronic equipment. Depending on the client's requirements, goods are sent via road, air, or sea freight to locations anywhere in the world.
Our franchise partners operate from a network of retail service centres that are located in secondary high street locations, ensuring high visibility and convenience for customers but low rents for our franchise partners. They are typically between 1,000 – 1,600 sq ft.
Our customer proposition is differentiated from the competition by three things:
Anything. Anywhere. As long as it's physically possible (and legal!), we'll find a way to get anything, anywhere
NO LIMITS! Our 'no limits' approach means we will find solutions for the most difficult and challenging jobs that require safe sending
Legendary Customer Service We are committed to providing great solutions and managing the process from beginning to end, which results in loyal repeat customers
How does the PACK & SEND franchise model work?
Based in the expanding global logistics market, fuelled by the continuing growth of online transactions requiring fulfilment, the PACK & SEND business model is robust and future-proof.
Our packing solutions range from ready-made cartons with bubble wrap through custom-made boxes with bespoke foam mould packing and foam-lined crates of any size.
We offer a comprehensive range of third-party shipping services ranging from local, domestic, and international courier to air, sea, and road freight. Our services include same-day, overnight and point to point deliveries, unaccompanied and excess baggage, furniture shipping and hi-tech transport. PACK & SEND also offers high-security shipments and vehicle transportation.
Alongside our full-service offering we operate an online self-service proposition. This allows customers to book collection and delivery of small pre-packed parcels via our website. Profits generated from this activity are allocated directly to the franchise partner nearest to the customer – so you can earn money in your sleep!
You will be granted an exclusive territory but, unlike many other franchises your customers are not confined to your territory. Our franchise partners build a base of regular customers based both locally and remotely, who require the assistance of a helpful and trustworthy packing and shipping partner to get their goods safely delivered.
Key components of the PACK & SEND business model:
Brand – a well-established and highly reputable brand that is going from strength to strength
Business system – proven system with high gross margins & high average transaction values
GMx – sophisticated POS system that handles all aspects of the sales and shipping process
Supplier relationships – centrally managed relationships and pricing with key suppliers
National marketing – centrally managed campaign driving sales leads 365 days a year
Local marketing support – extensive guidance and marketing materials
Training – comprehensive training and ongoing support
Unique first year launch support guarantees
10-year franchise term, in your exclusive territory, renewable for a further 10 years
What does a great franchise partner look like?
Our franchise partners start as owner-operators of their own businesses, building a team to fulfil the needs of their customers by providing the very best solutions.
You will have great people skills and a passion for customer service.
Problem-solving, lateral thinking, organisational, time management, communication, people, numeracy, and computer skills are also necessary. A sales or management background is ideal but not essential.
What is a typical day in the life of a franchise partner?
No two days are the same but you and your team will typically start your day checking emails and dealing with incoming estimate requests, tracking shipments in transit to check that everything is going smoothly and that items have been delivered as planned
It's then time to make collections from customers, start packing the items you have in store and preparing consignments for shipment by creating labels and documents and booking collections.
Towards the end of the day our various carriers will come to the store to collect everything scheduled for shipment that day.
Throughout the day you will also be dealing with customers who drop in and handling their items or queries and, of course checking those incoming emails for orders and estimates generated by our ongoing national marketing campaign.
You will also need to set aside some time get out into your local community, visiting prospective customers and generating new business.
PACK & SEND offers an end-to-end solution so as well as selecting the best delivery option you will also offer customers customs and import document assistance.
Our franchise partners gain great satisfaction from finding solutions and satisfying customers with whom they build long-lasting business relationships. The five-star Trustpilot and Google reviews follow, bringing more customers to your door.
How much does a PACK & SEND franchise cost?
The initial franchise fee is £29,500 but you will need to budget for your service centre fit-out and working capital. The total budget required to open a PACK & SEND store is in the region of £120,000 to £135,000.
Up to 70 per cent funding support is available through high-street banks' specialist franchise lending teams, subject to personal circumstances. On that basis, the master franchisee advises that new franchisees will need a minimum of £36,000 to £41,000 liquid capital.
What will I receive from PACK & SEND for my investment?
In addition to access to all the benefits of our business model, the initial part of your PACK & SEND journey will involve an eight-week training programme and ongoing support thereafter.
When you're ready to launch, an expert will join you and your team in your PACK & SEND service centre for the first month. They won't run the business for you but they'll be on hand so you can get up to speed on maximising sales and customer satisfaction.
PACK & SEND also offers two guarantees to franchisees:
Year 1 brand lead guarantee – PACK & SEND guarantees a defined number of leads with the opportunity to secure long-term repeat customers
Year 1 marketing support guarantee – whatever you spend on marketing, PACK & SEND will match it (up to a maximum of £6,000).
Why is a PACK & SEND franchise a good investment?
The logistics market is highly competitive but the vast majority of operators offer identical, basic shipping services for pre-packed items with minimal customer service.
This is where PACK & SEND is different. We offer carefully planned packing and shipping solutions and take responsibility for making sure that customers' goods arrive safely at their destination. In return, customers appreciate the care and attention we provide and recognise the value of our services rather than simply chasing the lowest price.
All franchise partners benefit from high gross margins and high average transaction values and are experiencing strong annual growth as their businesses win a constant stream of new customers on top of the ever-growing base of repeat customers.
Do I need experience in the courier and delivery industry to run a PACK & SEND franchise?
You don't need to have any freight or logistics experience as we will teach you all about that in our specialised training programme.
How do I get started on setting up my own PACK & SEND franchise?
The first step is to request an information pack by clicking the enquiry button on this page.
Once your application has been submitted, we will begin the getting-to-know-you phase of the process. You need to thoroughly understand what being a PACK & SEND Franchise Partner entails in order to determine if it is right for you, and we need to know that you are a good match for us.
About PACK & SEND
PACK & SEND is an internationally renowned franchise, launched in Australia almost 30 years ago, and available to entrepreneurs looking to get more out of their working life.
Now part of MBE Worldwide, a $1Bn+ global business services group that operates multiple franchise brands across the world, PACK & SEND Systems Pty Ltd is the worldwide franchisor.
PACK & SEND UK Ltd has been operating since 2009 and is the Master Franchisee for the UK.
As a QFA member franchisor we abide by the QFA Code of Conduct and QFA Members Charter, demonstrating ethical principles across advertising, recruiting, selecting and interacting with franchisees.