Due to high demand, the UK's leading foot care franchise is looking for franchisees across the country. Could you be the next Healthy Feet mobile clinic franchisee?
A Healthy Feet franchise enables you to run your own thriving foot care business by providing an essential service to your community. It enables you to enjoy what you do and to create a business that gives you the lifestyle and income that you are searching for!
---
What Franchisees Say
Our existing Healthy Feet franchisees love being their own boss and being in control of their future. Here's what they have to say: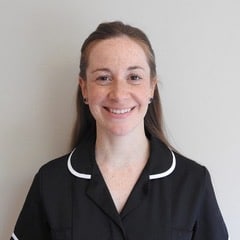 Lisa Reddy TCFCPdip – Healthy Feet Mobile Clinic – Bolton & Darwen
"Going into a franchise was not a decision that I took lightly, but after just 1 month in business I can honestly say it has been one of the best decisions I have ever made. Leaving a well-paid, secure job of 15 years was initially a pretty daunting thought, but the job did not fit well around my young family, plus it was quite stressful.
I needed a job that was flexible, financially on par with my previous role and that ideally did not involve any day-to-day stress, with Healthy Feet Mobile Clinic I've certainly found that! You get what you put in and a diary that is booked up a month in advance I think proves that.
If you have a family, want a better work-life balance with a good salary, then this is the career for you. It's so exciting to see your business grow, see happy customers return time and again and still be in time to pick the kids up from school!"
---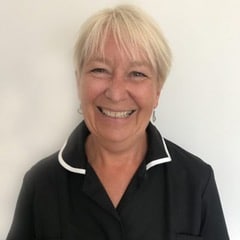 Judith Hamblin SAC Dip RFHP – Healthy Feet Mobile Clinic – Cardiff North
"So today marks the end of my first 4 weeks of practicing, and the day I draw my first wage.
I've treated over 100 feet and been faced with some challenges including the deepest corn ever that made the lady dance for joy after she was treated, ingrown toenails that made their owner cry with relief at their removal and verrucas that went within 3 visits.
But best of all I'm loving my job. There's no day of the week I dread any more. I love working for myself, fitting my job around my life not the other way round and being told what a wonderful job I've done, rather than feeling bullied and like I'm never good enough, and I'm adoring getting to Friday evening without feeling completely wiped out.
Thank you so so much to my lovely franchise ladies Sophie and Debra for holding my hand and being there every time I panicked and thank you to the friends who took a leap of faith and booked me."
---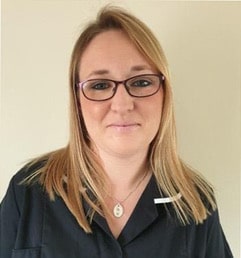 Natalie Wells Dip CFHP MPSPract – Healthy Feet Mobile Clinic – Ross-on-Wye & South Herefordshire
"Before healthy feet I worked little part time jobs in and around being a full time mum of two with a husband who works away. Before children I worked in a GP surgery as a phlebotomist/medical secretary.
I didn't go back to any of these roles as it has been very difficult to get any of these part time jobs to fit around my hectic life as a mum who is on her own a lot! Having children has changed how I want to work, the need to work will always be there however children are only little once so it's important to me that they come first. They have quite a hectic social life more so than myself so fitting everything in around that can simply be a challenge! I want to enjoy my children and have no regrets when they get to an age they don't need me anymore!
Healthy feet met my one big need being the flexibility to work my own hours in and around my family and our crazy life style!"
---
If you'd like to learn more about becoming a franchisee with Healthy Feet, learn more and make an enquiry to request a prospectus.