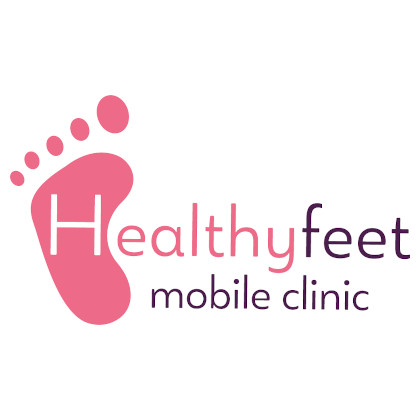 The UK's leading foot care franchise
Most of us join a franchise as a career change, and want to have a feeling of personal achievement in our lives - as well as doing something worthwhile to help others!
A Healthy Feet franchise enables you to run your own thriving foot care business by providing an essential service to your community. It enables you to enjoy what you do and to create a business that gives you the lifestyle and income that you are searching for!
What We Do
As home visiting Foot Health Practitioners, we care for basic skin and nail conditions, as well as simply looking after the cutting and filing of patients toenails!
As we age, it is normal to need a bit more help with foot care as we lose mobility, dexterity and find it harder to reach our feet. Only 5% of footcare is provided through the NHS, and the demand for this service is increasing as more of us are living longer and staying in our own homes, so there has never been a better time to start a foot care business.
Becoming a Foot Health Practitioner
We work with the best foot health practitioner training centres in the UK, with outstanding results and reputations for excellence so you can become a fully trained and ready to start trading usually within 3/4 months.
The training is a mixture of theory lessons online and practical clinical experience at a college/academy. On completing the course you will have a recognised qualification RQF Diploma level 3. Do not worry if you have not studied for some time, the course is assessment based and you can complete it in your own time.
Why join Healthy Feet Franchises?
Training and Support
You will receive help and assistance as you need it on a one to one basis with me, the franchise owner. I have been a foot health practitioner since 2011 when I set up my first Healthy Feet Mobile Clinic. I set up the franchise 3 years ago, when I realised that there was a need for more help and guidance for those completing their training. I now have 10 locations across the UK and a team of franchisees I am immensely proud of!
I will guide you through each step, from completing your foot health course, to making sure you have everything you need to set up your business. This includes all of your equipment, a marketing launch with delivered leaflets in your area, and my ongoing support throughout your franchise journey.
Established, Monitored & High Performing Website
We are an established business and our website has been carefully designed and monitored to continuously achieve a high ranking on Google and other search engines. The conversion rate of enquiries through our website is almost 100%. You will have your own page on our professionally optimised website and each page is linked to your social media business pages.
A professionally monitored webpage will significantly enhance your google listing and visible presence within your territory, you'll be easily found online, creating enquiries for your business.
Your Next Step
My franchise enables you to enjoy what you do and to create a business that gives you the lifestyle and income that you are searching for!
Whether you want a full time or part time franchise opportunity, we can help with our Standard Territory package at £14,995 or our Territory Lite package at £9,995 (both prices include VAT).
If you would like to know more Healthy Feet Franchises, then simply complete the enquiry form below to receive a prospectus.