Join the Leading International Franchise For Children's Robotics
About Us

ROBBO CLUB is an international network of educational centers that teach children robotics and programming. We operate in 37 countries and have taught technology to over 100,000 children.

Awards
Named one of the Top 10 EdTech Solutions Companies in Europe by "Education
Technology Insights" magazine in 2022
Received the Next-Gen School Award from Breakthrough EdTech in 2021
Twice winner of the Google RISE Awards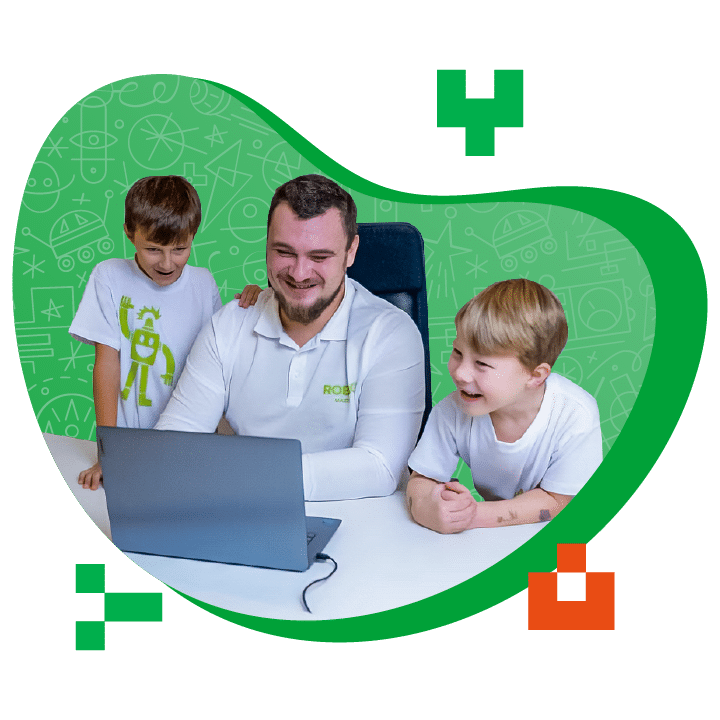 Mission

Our mission at ROBBO is to train creators, not just users. We aim to prepare people for promising, highly paid creative professions in the world of the future, where robots handle all the monotonous work.

Classes

We suggest opening a robotics class near schools and kindergartens in your area. Our bright classrooms come equipped with computers or laptops, broadcast screens, desks for students and teachers, and everything else you need to get started. We teach children not only technology, robotics, and programming but also encourage ingenuity and communication through ingenious tasks and team games that allow them to form useful friendships and master relevant skills.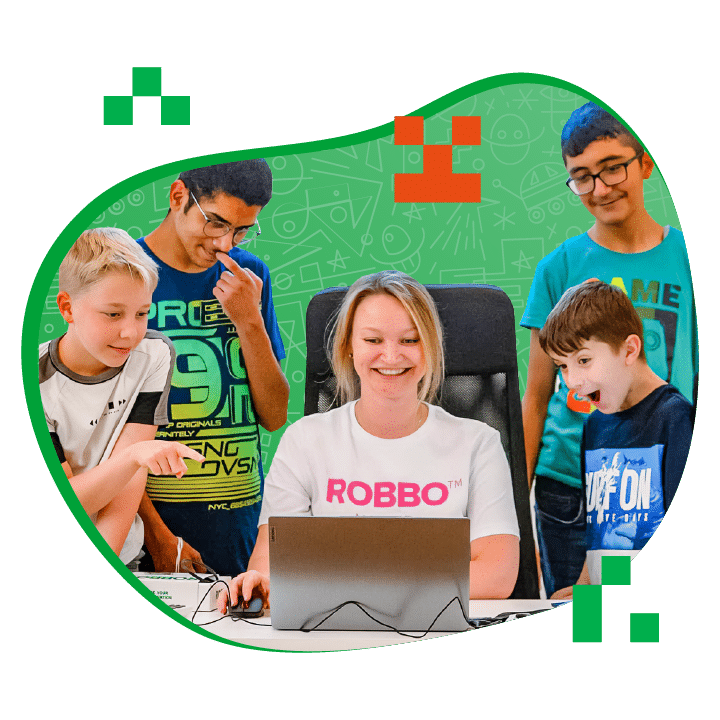 Curriculum

Our educational system has been developing and improving since 2015, and we offer a wide range of programs for different age groups. Our educational materials are designed for several age groups, including gaming robotics for children aged 5-7, basic robotics for children aged 8-15, and advanced robotics for children aged 12-18. We offer a 7-year curriculum for your students, complete with well-detailed lesson plans, presentations for teachers, and ROBBO training workbooks containing all the knowledge needed for teaching.

Equipment

ROBBO designs and manufactures special educational equipment for children that is durable, safe, and easy to use. Preparing for a lesson takes just a few minutes, and we provide you with equipment and full qualified support for your teachers.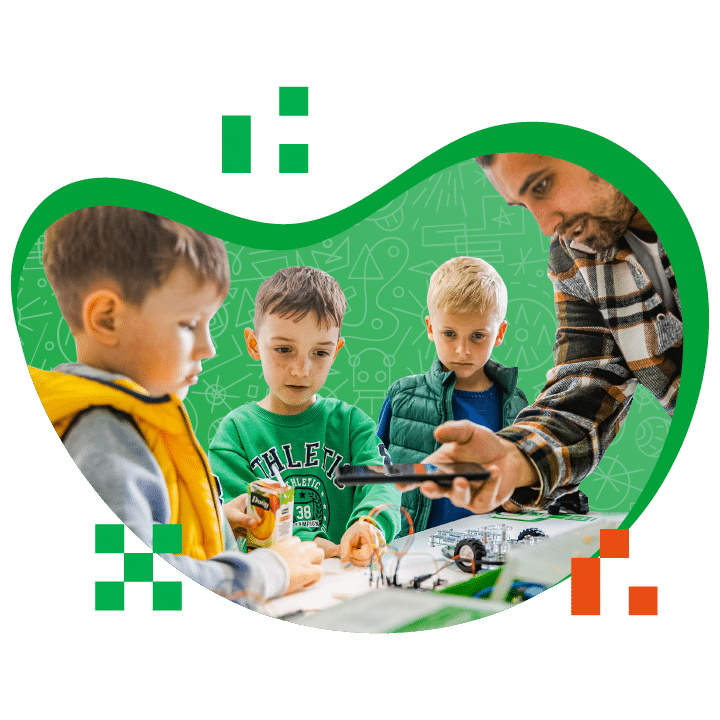 Courses

We offer courses in robotics, programming, 3D modeling, 3D printing, mechanics, tech design, construction, circuitry, microelectronics, and STEM disciplines such as physics, mathematics, and natural sciences. Our modular class system allows students to join at any time, no matter the season, and we offer programs for holiday classes and summer camps. Workshops and events are held throughout the year, providing your ROBBO Club with opportunities to gain new clients at any time.

Events
ROBBO is a co-organizer of the international Scratch Olympiad in creative programming. This Olympiad has been held for over 5 years, with more than 5,000 children from 35 countries taking part each year. The Olympiad is free for participants of the national stages. Students at your club can participate in our Scratch Olympiad from their first year.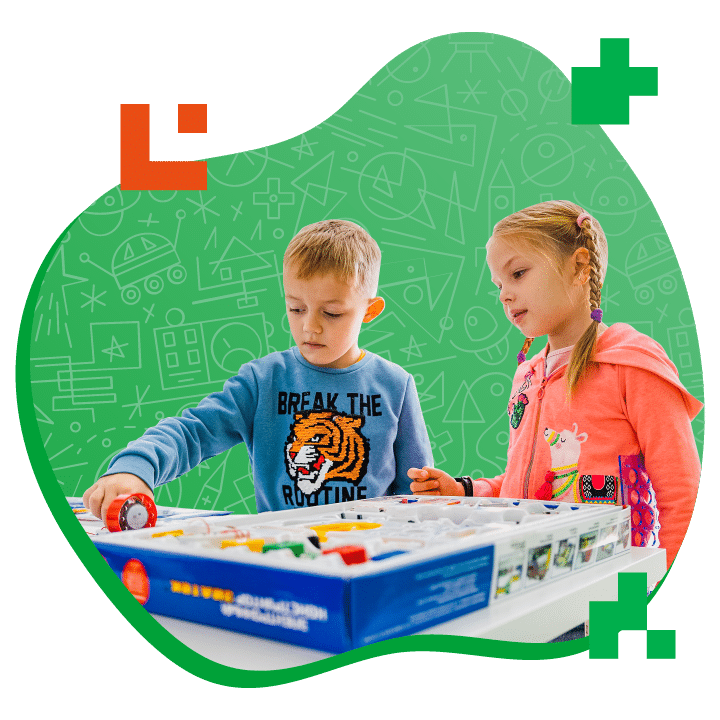 Why Choose ROBBO CLUB?

We are the leading international franchise for children's education in robotics and programming, with over 8 years of experience. We help children learn their future profession and offer a return on investment in just 12 months. We provide full start-up support, even if you have no experience in IT or education. We offer an individual approach to your location, calculating efficiency and profitability, and provide opportunities to participate in international events.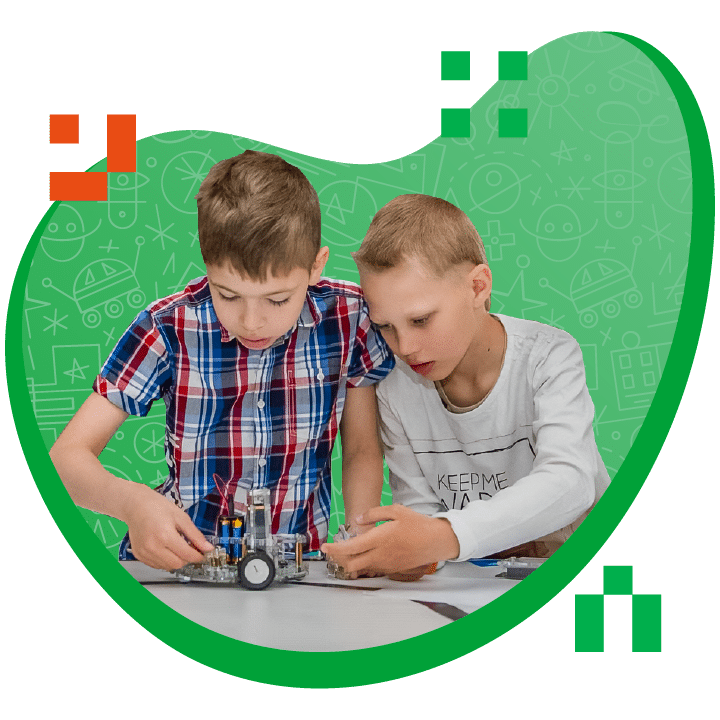 Our Support

At every stage, we are here to assist you and your business. With our all-season business model, detailed standards, and training materials, you can start your club at any time of the year. We also provide the best educational equipment from ROBBO, a European production of children's educational robotics, ensuring the quality of the product.

Our curriculum was developed by methodologists and engineers and has received positive reviews from professors and doctors of sciences from leading universities worldwide. With educational programs lasting up to 7 years and ecosystem services such as CRM and LMS, clients stay with you for a long time.

Our friendly and positive community of ROBBO CLUB franchisee partners, experienced club owners, and newcomers help each other succeed.
We emphasize the quality of education and lead teachers in the process of work, helping you attract good specialists, train them, and support them throughout the educational process.

We also assist with finding a favorable location and preparing it for the start of work, as well as promotion and advertising.

Our franchisees are assigned a startup manager to advise and guide them towards operating profit.

Option 1: ROBBO CLUB

As the owner of a training center under the ROBBO CLUB brand, you receive full business support from the ROBBO management company.

We block the area of 2 km around your club for any other ROBBO clubs in the future.

The cost of the franchise is 12,000 euros, with a royalty of 350 euros for 100 students per month.

The total investment ranges from 25 to 35,000 euros.

Option 2: ROBBO CLASS

If you already have your own branded training center, you can open a robotics class in your premises. ROBBO will provide you with equipment and a curriculum for your chosen age range. Investments start from 12,000 euros, depending on the number of equipment sets.

If you're looking for a flexible opportunity to run your own business and make a difference to children in your community, come and talk to us about how together we can prepare children for the future.