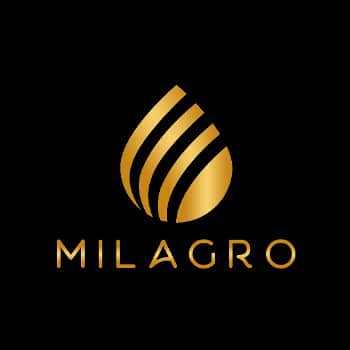 Milagro CBD Franchise
Contact:
Franchise Recruitment Manager
Discover a COVID- & Recession-Proof Business Which is in Soaring Demand!
COVID19 is affecting the world of business. However, it's not having an impact on us. Milagro CBD is carrying over 2,000,000 products at any given time while using DHL for national and international shipments allowing us to maintain supply to all 12 countries we are established in. https://www.youtube.com/embed/YHVf72jhSIg
Milagro CBD Oil is a full spectrum, distilled CBD oil, created from the best organically grown hemp in Europe. It is distilled, winterised, and separated to create a smooth CBD oil; a powerful dietary supplement with a range of health benefits.
At Milagro, we are passionate around the power of CBD products and our primary goal is to research and create innovative CBD products that will change the lives of people around the globe. We also believe that CBD products should be available worldwide, specifically for their health benefits and for those craving to balance their human immune system.
We offer the purest and best-tasting premium CBD oil available on the market today. Milagro has invested a very extensive period researching to ensure that every customer understands how the CBD oil work. This also comprises of the benefits and the various practices of the CBD oil. We are also the first CBD oil company in the world to market a Home CBD test kit.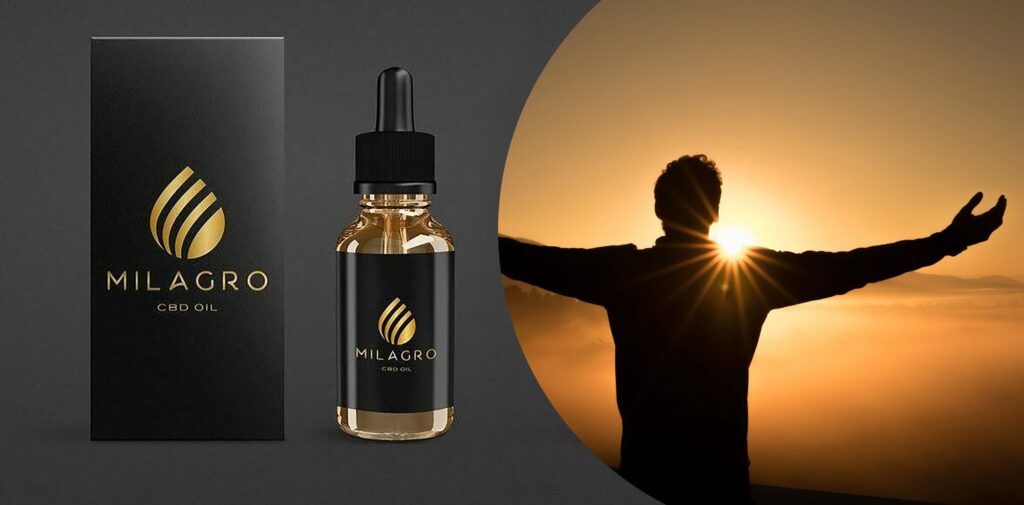 Our Process
Milagro is known for two features – Premium and Quality. Our CBD oil comes from some of the greatest organic hemp farms in Europe. To ensure quality, we work exclusively with ecological farmers. All of our materials and oils are tested for heavy metals, toxins, and other impurities. We also conduct HPLC tests on our products regularly.
We have put a lot of effort into the Milagro CBD Oil franchise to ensure that Milagro CBD oil remains the best available on the European market.
We guarantee:
No chemicals or pesticides are used during the growth of the hemp for our products. We only work with organic growing methods, so there will be no use of growth hormones or GMOs
Milagro CBD oil will never contain harmful substances
Milagro CBD oil regularly undergoes a cannabinoid test (HPLC and GC)
We provide the clients and candidates with information first, as we know our oil speaks for itself
Milagro multiple-level marketing is very effective, ensuring that our basic mentoring will allow you to connect with clients on many levels
Guaranteed free gateway sign up for CBD products with bank approval
Guaranteed sales via our affiliate program
With Milagro, you are always guaranteed to get the highest quality CBD on the market. The fact that you can earn a great return on your investment while knowing you are helping people is the most rewarding part!
More reasons to sign up
It Doesn't Matter Where You Live – We work with people globally to set up their own international business. Most of the people we work with don't have business experience! We've got business coaching built into the program!
You Don't Need Business Experience – No past business experience is necessary to join us
You Don't Need Tech Skills – No need to worry about building websites! Our system is already built and managed for you. That's right, Thousands! Imagine the combined knowledge and experience you'll be tapping into.
We have Thousands of Mentors – Full training and support is provided, so you'll be in business for yourself but not by yourself
You Don't Need To Hold Inventory -Forget the overhead! Work with Milagro suppliers that don't require you to hold any stock yourself!
You Won't Be "That Pushy Salesperson" – Nobody likes to be pushed or pushy! Learn how to use "attraction marketing" to get your clients. Thousands of people around the world have used Milagro to create a better future for themselves and their family.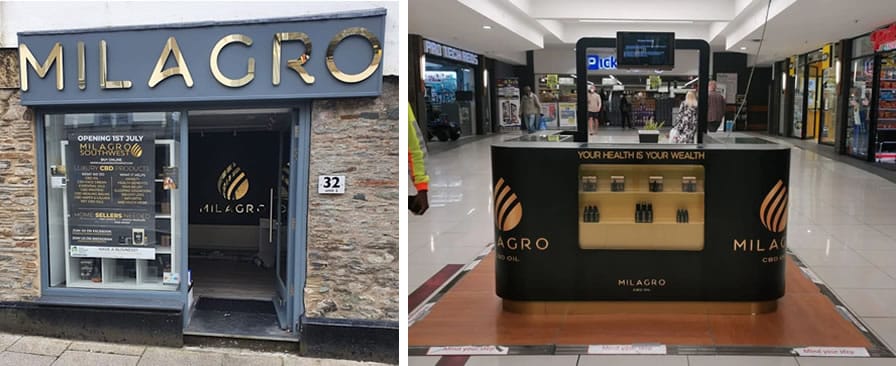 The Rise of the CBD Market
Europe's population is more than twice the size of the US and Canada combined, suggesting the potential for a considerably larger market. With public favour swinging in support of CBD, cannabis is becoming one of the world's fastest and most profitable industries for investors to enter into.
It is due to these reasons that the Milagro network is growing. We are currently the number one ranked CBD franchise worldwide, a lot of which has to do with our experience and expertise in the field.
The industry is growing fast and is quickly securing its future. Milagro offers a healthy lifestyle solution, additional income potential, and a chance to give back. People will see results from our CBD oil and we want you to be part of their story and help share it. This is the most rewarding part for all involved. Good word spreads fast.
Join today for a better tomorrow for all.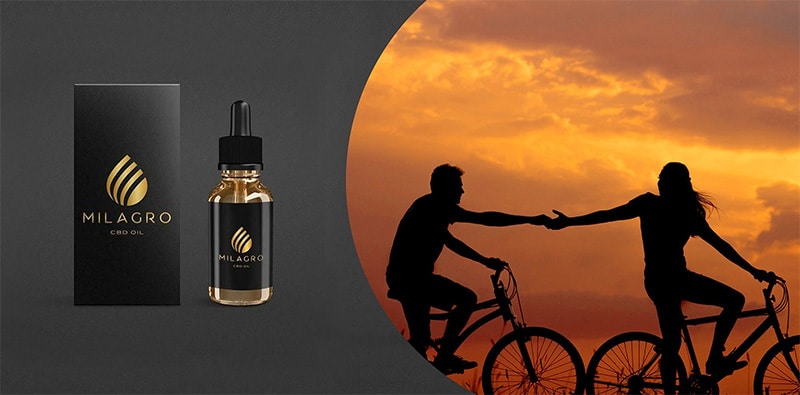 We currently have 7 options to choose from:
HOME SELLER – Invest £1,780 and get £4,450 in stock.
WEBMASTER – Invest £5,300 and get a fully built e-commerce site and £16,100 in stock.
VENDOR MASTER LICENSE – Invest £7,122 and get a multimedia machine and £15,180 in stock.
WHOLESALER – Invest £17,806 and get £44,516 in stock, a fully built website and 5 stores signed up by the Milagro marketing team.
HEMP SEED MERCHANT – Investment Required: £17,806
AGRICULTURE PROGRAM (MUST HAVE A MIN OF 100 ACRES) – Investment Required: £53,420
STORE FRONT – Investment Required: £44,500
MASTER LICENSE – £500,000 per county with a guaranteed return of 2.5 million (level of stock given with the position) training and development support 24/7

Interested?
If you'd like to find out more about this exciting franchise opportunity with Milagro CBD, click below to complete the enquiry form. We'll send you more information.