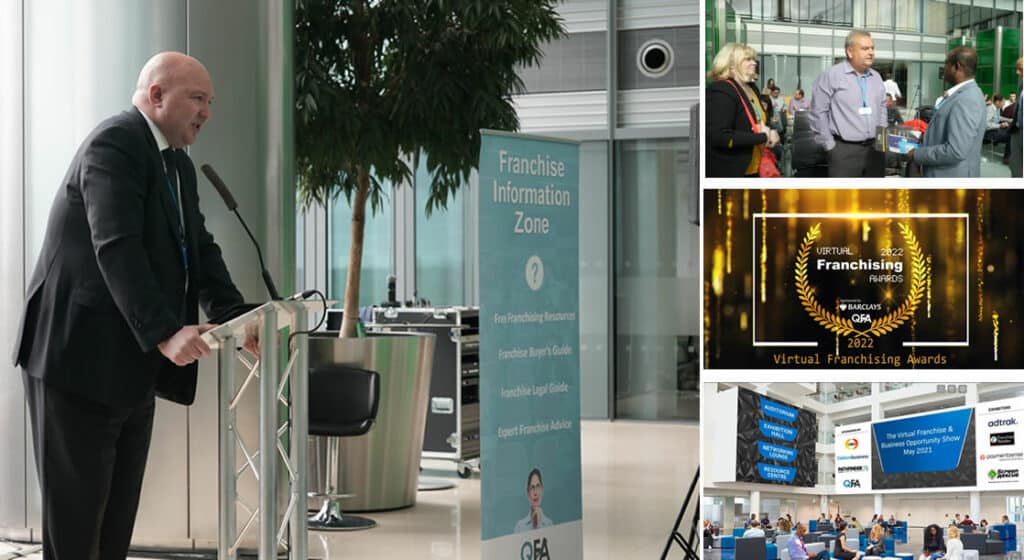 Franchise model proves robust, and there is positivity for the future
Quality Franchise Association (QFA) is highlighting the results of a major survey into the impact of the pandemic on the franchise sector. In the survey, which is believed to be the first of its kind into the effects of the Pandemic on franchising, the franchise model has been proven to be robust and there is positivity about the future.
The QFA is a not-for-profit, inclusive trade association that promotes franchising through education and assists both franchised businesses and individuals that are interested in franchising to start their own business. Franchising is a system which grants permission or licences to individuals to operate under the umbrella of an established brand. Franchisors support franchisees with training, marketing and other essential elements to enable them to run 'a business in a box'.
The QFA's retrospective survey of franchises across the UK and their experiences during the pandemic revealed 92.3 per cent of franchisees believed that during the pandemic the model had demonstrated robustness. Joel Bissitt VFP, CEO, QFA commented: "It is interesting to note that none of the participants felt the model had failed to demonstrate a robustness and further, that 84.61 per cent of franchisees believe the franchise model had been key to the survival of their business."
The survey also showed that two thirds reported no change or less than 10 per cent decline in revenue in the period between March 2020 and July 2021, with 78.5 per cent anticipating an increase in revenues over the coming 12 months.
"For any franchisee to succeed, support is critical," confirms Bissitt. "The good news is that 84 per cent of respondents agreed that their franchisor offered appropriate level of support during the pandemic. For the future, franchisees will certainly continue to require help from franchisors. With skills shortages in certain sectors recruitment remains a challenge, with 30.77 per cent stating that they needed support with recruitment to grow."
Interestingly, throughout the duration of the pandemic and restrictions, the survey demonstrated that franchisors continued to recruit for new franchisees themselves. More than half (57.14 per cent) sold up to ten franchises and 21.39 per cent sold up to 30 franchises during the pandemic.
Unsurprisingly, franchises did need to adapt during the restrictions. Just over half adopted new technology to help (53.85 per cent). Of these respondents, 38.46 per cent purchased new software, 23.08 per cent developed their website while 53.85 per cent implemented online platforms for operating the business.
Bissitt continues: "However, what is surprising is that 61.54 per cent of respondents confirmed no changes had been made to their business model during pandemic, again demonstrating the robustness of the franchise business in question."
The positive news is that three quarters of respondents agreed that their revenue would increase in the next 12 months.
Bissitt concludes: "The survey has demonstrated versatility and resilience of franchising as a business model and the continued growth of the sector as part of the UK economy remains encouraging. The data provided by this report proves that the franchise model has withstood significant economic challenges, which can only support the continued growth of the franchising in the UK. As an organisation, the QFA will do its utmost to continue to contribute to the health of the franchise industry as a whole."
To download the full survey Report on the impact of the covid-19 pandemic on the franchising sector please visit: https://www.franchise-association.org.uk/franchising-white-papers/