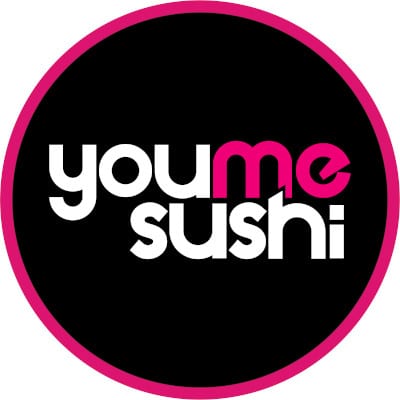 Join The You Me Sushi Revolution
Founded in 2008 You Me Sushi has been delighting London with its varying menu concept that's perfectly combined with a fresh and unique approach to Japanese cuisine.
Since setting up our first sushi takeaway store in London's Marylebone district, You Me Sushi has gone from strength to strength. In 2010, our second outlet opened in London's iconic Westfield Shopping Centre, home to numerous luxury brands and retailers.
The Market
Sushi, a combination of Sashimi (sliced raw fish) and sushi rice is in constant, growing demand, accelerated by health-conscious population and since 2019 the UK has seen a 7.3% increase in sushi restaurants. The estimated market value of sushi in 2019 was £90m and with the raising awareness of veganism and plant-based eating, this figure is set to go up.
With the above figures in mind, it makes perfect sense to the join You Me Sushi which already has numerous restaurants across the UK, and big plans to expand. Now is the perfect time to join the You Me Sushi family, and with this fantastic turnkey opportunity you can be a part of this phenomenon.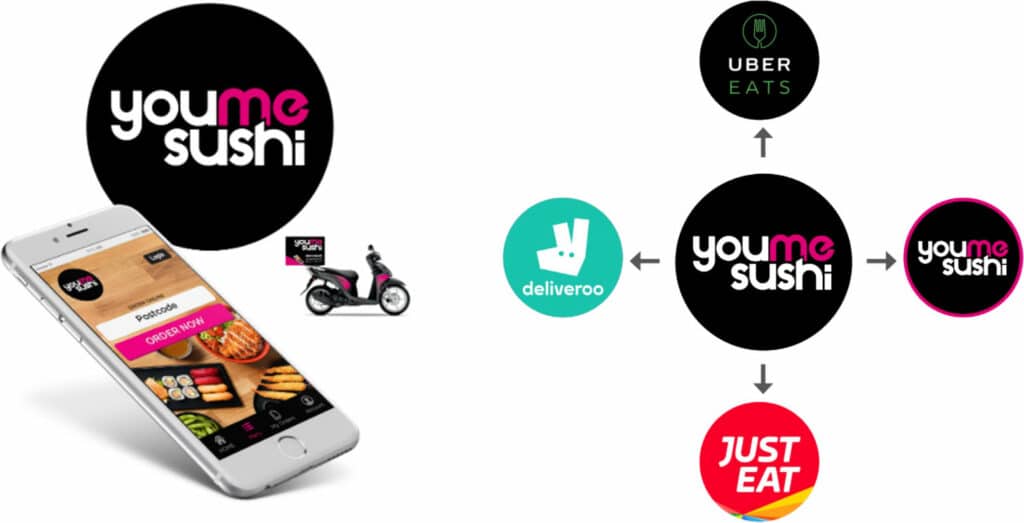 What Makes Us Different?
We're proud to serve great food - Our focus is on delivering great food at the best prices.
Make it fresh - We believe freshly made sushi is the best you can get and this is what differentiates us to our competitors. All of our food is prepared freshly on site, daily and to one's order.
Constantly innovative - We are creative with our marketing and new food items that we bring to our menu.
Menu choice - Our menu has been developed over many years. Aside from sushi we have many hot dishes our customers love. With high demand, we offer an expansive menu including vegan, vegetarian, healthy and indulgent choices.
Simplicity is key - We aim to make it as simple as we can for our customers and team.
Our culture - Our teams are at the centre of everything we do.

Unwrap The You Me Sushi Support Package
When you join the You Me Sushi family, you'll receive support in all aspects of the business. From site selection right through to staff training, one of the reasons we've grown as well as we have is because we've always been there for our franchisees.
The highlights of the support you will receive are:
Territory selection and site selection
Pre-launch marketing and store launch
Store fit-out and signage approval
Access to approved equipment suppliers
The franchise agreement
Induction training
Staff training which takes place over a minimum of 4 weeks
Franchisee full training which takes place over a minimum of 4 weeks (upto 8 weeks)
The Franchise Investment
We are actively seeking investors interested in multi-store area developments, to build the You Me Sushi brand in their territory, ideally with a minimum of 5 stores. The franchise fee for You Me Sushi is £15,000+VAT and there are additional costs required (for example shop fitting) which you can learn about in our franchise prospectus by getting in touch. We are building relationships with many high street banks who may be able to lend you up to 70% of the investment.
Ongoing, there is a 5% management fee and 2% national marketing fund, of which these percentages can be reduced depending on store performance.
Despite the low investment cost, the profit potential is nothing short of sweet. As a You Me Sushi franchisee you'll enjoy circa 75% gross profits achievable with low setup costs.
Learn More
If you'd like to learn more about the franchise package offered by You Me Sushi, please get in touch. We'll send you a copy of our franchise prospectus which contains a lot more information about the opportunity and what's included.