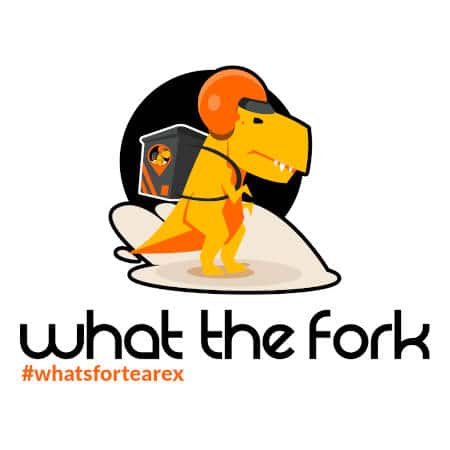 Join The Food Delivery Revolution!
About Us
What The Fork is a family-owned business with that ethos at our core. We're on a mission to hand back control to local restaurant and takeaway owners using our industry leading technology and our fair, community based business model.
It's been quite the journey since the idea of What The Fork was created by our co-founders over a fish supper from their local takeaway. The last 3 years have been spent meticulously developing our technology to what it is today, enabling business owners to have full control of their own branded app, plus get listed on the central What The Fork platform.
Like any tech start-up there have been many hurdles (and sleepless nights) to get us where we are today but these have allowed us to build a cutting-edge platform that's accessed by hundreds of business owners throughout the UK. We have big plans for the next few years with the introduction of both a delivery service and an EPOS system in 2022 that will help us continue to grow in such a fast-paced, profitable industry.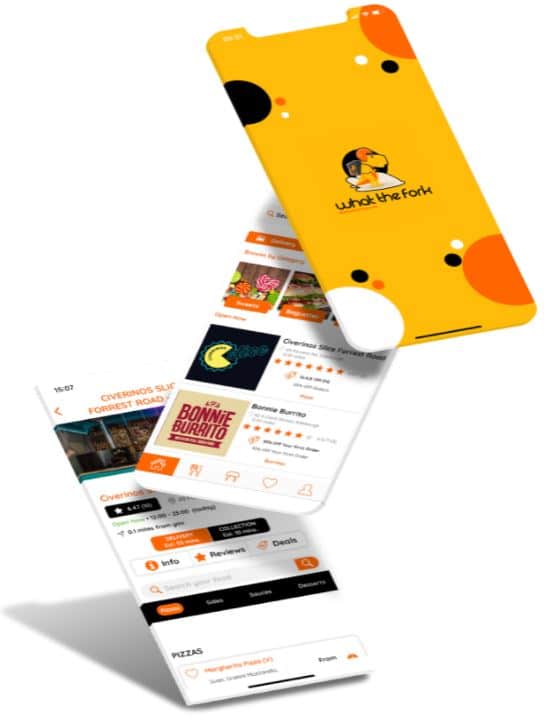 The Market
Whilst COVID-19 has exacerbated the demand for online food ordering, the need for such a convenient and simple service for customers was on an upward trend long before the pandemic.
Food delivery is expected to grow to a 21% share of the total restaurant market by 2025
Marketplace worth £11.4bn
Food delivery orders increased by 39% over the last 3 years
Online orders growing at 3 times the rate of onsite

The Package
A successful business model
What The Fork brand, which is creative and outspoken
A business that is profitable and socially responsible
Astute marketing and training support
A refined proposition to take to market
A capable management team to support expansion
Instant Benefits
Have your own exclusive territory
Access instant recurring revenue
Minimal overheads required
No monthly fees or service charges
Make a difference to local businesses
Territory specific marketing campaigns
Income Potential
License sign up fee is just £10,000 with the ability to make money within the first few weeks of investment. There's no monthly fees or service charges, plus we will use some of your investment for a marketing campaign in your local area.
Our model is simple: the more restaurants and takeaways you bring on board, the more money you make. Take a look at your income potential below.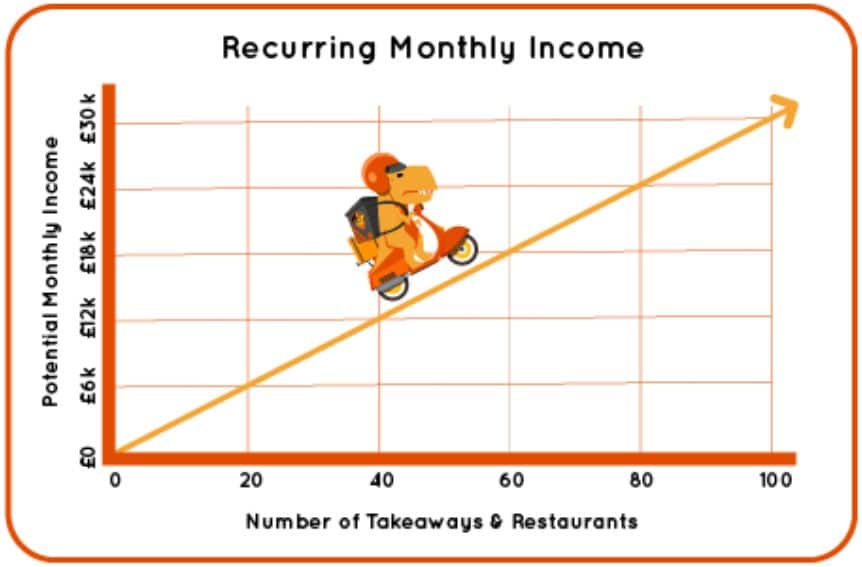 Learn More
If you'd like to learn more about how you can be a part of the growing success of What The Fork, please click below and complete the enquiry form. We'll send you a copy of our franchise brochure, which includes more detail about the marketplace as well as potential earnings. We look forward to hearing from you!