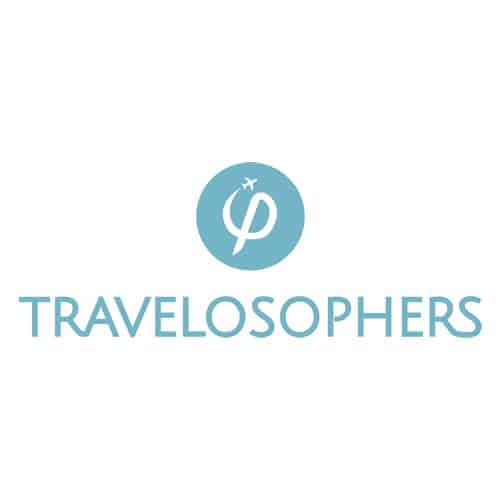 Join the Booming Travel Sector with a Travelosophers Franchise
Travelosophers is the new luxury franchise concept taking the travel industry by storm. Our aim is to create a close-knit family of exceptional travel professionals who are able to create beautiful and tailored holiday memories for our mutual clients by truly understanding their travel philosophy.
Why Travelosophers?
Over 50 years' experience Travelosophers is aligned to Cyplon Travel Ltd, a prestigious travel industry name founded in 1972.
Multi-million pound backing There is big investment behind Travelosophers – benefit from our ambitious and innovative plans.
Leading Commission Terms We offer market leading commission splits as well as different commission approaches to suit your needs.
Training Our training is unrivalled in its efficiency and we want you to be earning as quickly as possible.
Financial Protection & Stability All our booking are protected by leading industry bodies including ABTA, ATOL and IATA.
Part of Advantage Travel Partnership We are part of the UK's leading independent travel agent group, boasting over £4.5 billion in yearly sales.
Supplier Access We give you access to the industry's top suppliers providing packages, hotels, cruises, flights, transfers and more.
Full Training and Support Provided
If you are an entrepreneur and passionate about the travel industry, we can set you on the path to success with our New To Travel programme. Our induction course will cover all the necessary bases and allow you to build your travel business quickly and effectively.
We offer you a comprehensive 4 week induction programme which aims to get you up to speed and selling holidays quickly. The training is delivered via a combination of scheduled sessions with our very own in-house Training and development Manager, as well as more flexible online modules through our learning portal.
Learning our systems
Understanding and marketing your brand
How to create a customer pipeline
How to find customers and then keep them
How to use our market-leading tools to gain an advantage
How to maximize your business potential
Developing product and supplier knowledge
How Much Does a Travelosophers Franchise Cost?
At Travelosophers we have various different franchise options available for becoming a franchisee these are listed in the table below:

What Do You Get?
Did you know that some of our most successful franchisees were completely new to travel when they first started homeworking? Creating a successful travel business is by no means an easy task, but rest assured we have the knowledge and expertise to help you harness that entrepreneurial spirit, drive and determination and to make your travel business a real success. Not only that, we provide the Head Office team that will allow you truly focus on what matters – selling holidays! We offer:
An administration team to take care of your after-sales
Marketing and Branding Support and materials provided
Contracting team that bring you the best suppliers
Expert masterclasses – destination, marketing, business-themed
Ongoing Training and access to our in-house Learning Management System
A Dedicated Business Manager with quarterly business reviews
Travelosophers community support system
Franchise FAQ
Can I do this part-time, or while having another job?
You can choose to run your business part-time or full time.
What support do I get?
You will have a dedicated Business Development Manager to help you every step of the way. They will be available when you need them and to help you think what steps you have to take to grow your business. But most importantly to be there for you for a chat or words of encouragement. Full support of head office for systems, admin or booking enquires will also be provided.
What systems to do you use?
Our travel booking system is a one stop shop for you to build your business around. It has an integrated CRM, quoting system, dynamic packaging capabilities and payment facilities and much more. It's also cloud based so can be used anywhere in the world as long as you have internet.