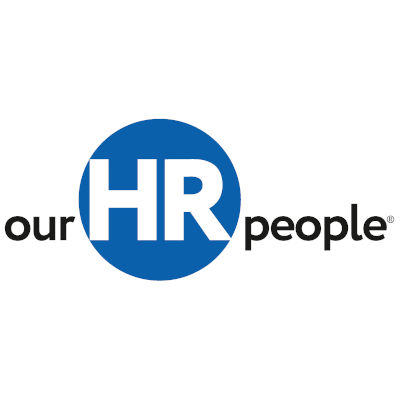 Company Overview
ourHRpeople is the professional HR franchise for senior HR Managers and Directors who wish to transition from an employed role into running their own business. Our Partners are in business for themselves, but not by themselves. We a growing an amazing collaborative network of HR professionals providing outsourced HR to businesses, charities and the public sector in the UK.
ourHRpeople clients expect their advisors to be solution centred, and you will not be surprised to note that we have this covered; redundancy programmes, restructuring, TUPE, senior level exits, organisational design and reward management are just some of the aspects our development tools cover. We sometimes become our client's outsourced HR department, offering everything a HR department would provide. Services our client's businesses benefit from include employment contracts, handbooks and policies, payroll, pension set up, advice on diverse topics such as psychometrics in recruitment and team building, disciplinaries, grievances, restructures and company mergers.
Franchise Overview
Stephen Wright (Chartered FCIPD, LLM, MSc, Dip.Tmgt) and Alix Passey Brown (Chartered FCIPD, MA, MSc, DPM), founded ourHRpeople in 2019, with the aim offering senior HR professionals the opportunities their successful businesses have had given each of them; improved income, no office politics, no commute and a much better work/life balance. They know how HR consultancy works having successfully worked with a wide variety of clients over a 20 year period, and using their business knowledge, resource library and experience, ourHRpeople can assist you to have the confidence to do the same. Jackie Hudson was our first franchisee and using our proven tools and techniques and her drive, enthusiasm and specialisms, she achieved covered her nitial outlay in just 5 weeks and has gone on to surpass her initial financial goals. Just look at our website (www.ourHRpeople.co.uk) and download our prospectus.
As a Partner you will achieve an outstanding and faster ROI than going it alone. There are no additional costs for our 1-2-1 mentoring, your website, design, brand development, artwork, marketing, PR launches, social media, or our proven HR and training course Library. Time and money are not wasted spent trying out unproven methods and ineffective growth strategies, as we know what works.
A further key benefit is 24/7 access to the Directors for business development coaching and case conferences.
Key Information
Network Size: 4-50 units
Franchise Type: Opportunities for both Area Development Partners and Master Franchisees.
Operation Location: Home and/or office-based
Market: B2B
Typical Start-up Costs
Area Development Partners:
Initial franchise investment for a three-year license for Area Development Partners. £12,450 + VAT. Remember VAT is offset against sales.
Monthly fee payable in the third month of the first license agreement and fixed for the remaining period of the three-year license. £450 + VAT.
Other fee structures are available, including a percentage of turnover monthly fee.
Other franchise running costs: Mobile phone and laptop.
Master Franchisees:
Please contact us for further details and to arrange a discussion.
Training
We have designed a comprehensive induction and onboarding. The time we send together is paramount, ensuring our Partners get the best possible start and the quickest route to market.
Our onboarding phase lasts 3 months – after all, building a sustainable business takes time and commitment. It is an ongoing process of personal growth:
4 phase business development
The business model
Pricing models and marketing
The subtilties of different sectors and clients
Director level business development and personal coaching
Consultancy models and income maximisation
Our revenue generating products and services
Systems and processesBusiness planning
Using our HR and Training programmes Resource Libraries
Daily Life of a Franchisee
Our Area Development Partners work with a range of different clients, SMEs, global corporates, third sector and the public sector, and it is precisely that diversity that many of our business owners enjoy most about having their own ourHRpeople business. Being willing to learn and push the comfort zone is all part of HR consultancy. We are here to watch your back, and you're never truly on your own. As our territories are local to our Partners, this eliminates the need for long commutes. Being local and personal to the local businesses we work with, enables our Partners to be visible within their local business community as they build awareness of their business. You are not restricted to just local clients as many of your personal network will be nationally based. Our Partners tend to start their business working from home but once they start to employ professional employees, they may look to take on an office space.