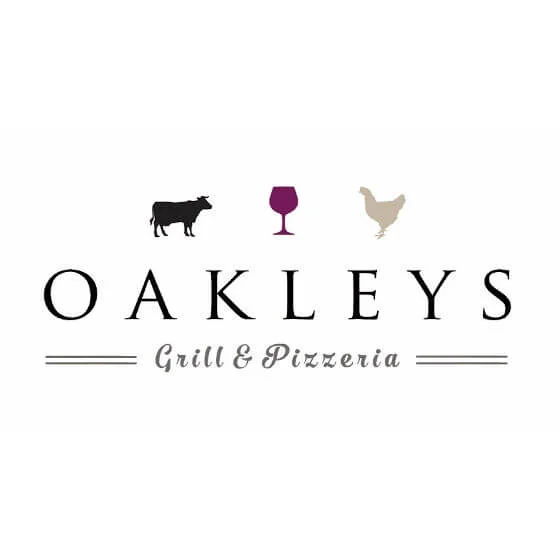 Established in 2008, Oakleys Grill & Pizzeria is a family run restaurant which first opened its doors in the Yorkshire Dales town of Skipton. Now a trademarked brand, the highly successful restaurant is expanding operations by partnering with franchising entrepreneurs around the UK and Ireland.
Oakleys Grill & Pizzeria
The Oakleys Grill & Pizzeria restaurants serve a range of family favourites including pizza, pasta, burgers, salads, fish and steaks. Our food is served up in buildings with character and history.
Our unique proposition is that everyone will find something they like to eat at Oakleys. Our extensive menu caters for the youngest child to the oldest person and no matter what type of meal everyone wants they'll all find something that they are happy with on our menu. From English to Italian from 9 to 90 years old you won't hear anyone say "there's nothing I like" at Oakleys! This is a particular advantage Oakleys has over one genre restaurants.
Our restaurants are the perfect place for a stress-free meal with the kids or a sophisticated couple's night out.
Each Oakleys Grill & Pizzeria also services lunch and has a takeaway and local delivery option that keeps customers coming back for more. Our restaurants are also very popular for large parties and celebrations.
Our restaurant format is also suited to a wide variety of different premises because we can build in characterful elements into any footprint and size of building. Our Skipton restaurant has 3 floors but our format will adapt easily to a single storey building on or off the high street. This makes site selection easier than most franchises out there.
Financial Figures
As a franchisee, you will replicate our existing proven business model of the Oakleys Grill & Pizzeria brand. Once established, your Oakleys restaurant will become the "go to" family destination in the local community.
We would expect that after the investment costs, your Oakleys restaurant will deliver a net profit of 20%. An established Oakleys Grill & Pizzeria should deliver a solid six figure profit, and our Skipton restaurant achieves this on a turnover circa £500,000 p.a.
The single unit franchise fee for an Oakleys Grill & Pizzeria is £15,000. There are many different sizes and styles of property, which mean that the launch cost will vary, however a typical launch cost of around 2000 sq feet should result in an investment of around £90,000 per location. Many banks should be able to help with franchise finance depending on your circumstances.
Training and Support
When you join us as a franchisee of Oakleys Grill & Pizzeria, you'll receive all the training and support you need to open your doors with confidence. This includes:
Site selection support
Lease negotiation
Staff training
Day to day operation training
Ongoing support, including information about best practice, new menu items, food industry trends and what is (and isn't) working in other locations.
Next Steps
If you like what you've read so far and would like further information, please click below to make an enquiry. We will send you a copy of our franchise prospectus which contains more detailed information about the Oakleys franchise opportunity.