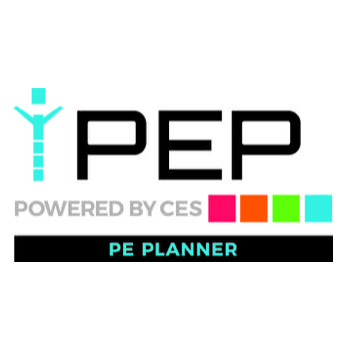 iPEP Sports Coaching
We are offering franchisees the opportunity to own their very own iPEP Sports Delivery Company throughout UK territories.
The iPEP Opportunity
iPEP significantly improves schools PE standards with the delivery of consistently high-quality PE lessons. As the UK's first fully interactive PE lesson planner and assessment tool, iPEP allows teachers to easily and quickly create Ofsted approved short, medium, and long-term physical education lessons within minutes.
iPEP incorporates reception baseline assessment, KS1 and KS2 minimum standards. Created by a passionate team with over 20 years' experience teaching PE within schools, all elements of iPEP have been specifically designed to enable the provision of outstanding physical education. iPEP enables schools to track student's development in real-time to monitor their progress and create enhanced, accurate and efficient reporting.
The Franchise
The principle operations of the franchise will be to:
Deliver PE teaching and sports clubs within schools.
Work with partner school to deliver activities outlined with the PE Premium.
Offer sport development centres and birthday parties within community facilities.
Offer dedicated iPEP account management support to schools you have embedded the system in within its PE curriculum.
Sell iPEP to territory schools.
Key Benefits
These will include:
Working for an established nation brand already in place within schools.
A large turn over from multiple sources of trading.
Being your own boss whilst working within iPEP's proven business formula.
Exclusive territory to a minimum of 74 primary schools.
Access to all the systems and processes required to run the business including free use of the suite of online software packages, these being iPEP and iPAL.
A dedicated business mentor to offer on-going support and guidance including CPD and annual conference.
Allocated sales support from iPEP's head office sales team.
A minimum of 5 pre organised meetings with school.
Full kit for 1 person.
Start up certificate and medal bundle.
Access to our dedicated marketing company.
Bonus scheme for sales of iPEP and iPAL to other organisations.
Annual training days.
Letter and advertising templates.
All policies and paperwork.
What's Included?
The package will include:
A dedicated website and on-line booking system.
Access to the iPEP online tool to assist you to deliver lessons and quality assure your PE teachers.
Ownership, exclusive territory, and access to enable you to build your business in schools that already use the iPEP system.
iPEP uniform and launch kit.
Business support and assistance from a team that has grown a substantial high turn-over business.
Recruitment support to help you find the right people to grow your business including on-going HR support and advice.
A full equipment package.
What attributes we look for in our franchisees:
We are looking for people who demonstrate:
Passion about the delivery of high-quality PE.
Enthusiasm and dedication to run their own business.
Enjoyment in networking and teaching children to succeed.
Ambition and are not afraid of hard work.
Good organisation with a range of varied skills.
Excellent communication and people skills.
Watch Our Videos
Learn More
If you'd like to find out more about this exciting and rewarding franchise opportunity with iPEP, please click below to make an enquiry.