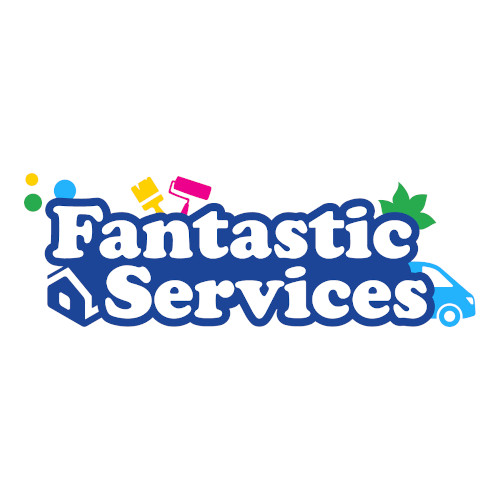 Be a part of the Fantastic Services global franchise network and start growing your business of choice now!
We are a multi-service franchisor that provides customers with over 100 property improvement services worldwide for domestic and commercial use. Start your business journey and become a partner of the Fantastic Services brand which we drive from continuous innovation and a mission to help you succeed.
What have we achieved?
We have 12 years' worth of experience in developing property improvement businesses.
More than 100 quality services are made available to domestic and commercial customers.
530 franchise businesses in partnership with us across three continents
Over 500 professionals on-site who provide franchise partners with ongoing support
We reach 50,000 customers each month through our promotions and advertising
Our company has invested more than £20 million in innovation and automation of our services
Fantastic Services gives you the chance to bring the business within your area or outside your city or country. You could become to go-to home services provider who everyone prefers thanks to the convenience and innovation.
Our franchise opportunities
We offer a range of options for investing in your own franchise business. Choose between a Working franchise and an Area Development franchise.
If you opt for an Area Development franchise, you are practically becoming a Fantastic Services ambassador and you are representing our brand exclusively in Ireland or outside the country. We have the expertise and the technology to support your franchise business by providing you with a proven model that brings real profit back to you. Currently, we have several open Area Development opportunities based on geographical locations. Anyone who has leadership qualities, experience, and a forward-thinking mindset can make use of our help to start their own business in the property improvement sector. You can rely on our in-house experts to help and guide you with sales, marketing, and customer service support round the clock. You don't need to start with a big investment. Instead, you could gradually grow your business and get to become an area or managing developer over time. All you need to get you started is your readiness to succeed, some business-focused thinking, and willingness to be in charge of other people. For your specific location, you will also be responsible for managing the development of franchise units and the performance of their operations.
Providing support with on-boarding
Once you begin your partnership with us, you will be provided with support by the core teams that have grown Fantastic Services as a brand across three continents in the last 10 years.
If you go for an Area Development franchise, you will be receiving the following support with onboarding:
You will join our Fantastic Academy training platform containing courses and valuable reading resources
You can learn how to recruit and help other franchisees with the onboarding process
You will train to handle organisational aspects like setting up meetings with your franchisees
You will get the skills to recruit and coach quality control managers for your franchise business
You will receive invaluable sales and customer care training
You are benefitting from our comprehensive training in using our automation tools and innovative mobile apps
You will know the minimum quality standards that we have for each of our property improvement services
Powerful marketing and high-end technology that brings over 50,000 customers monthly
All the digital marketing for your signed franchisees will be handled by our expert teams. This means that your franchise partners can focus on growing their business and providing customers with quality services. Our team will help you by building a local website for the new starts and making sure it ranks well on Google. We also launch advertising campaigns and Google ads on relevant web pages in order to promote your business for your area.
24/7 Call Centre
Fantastic Services supports a call centre that operates 24/7 at our headquarters. We have the best and most efficient teams specializing in Customer Care and Sales so that all communication between you and the customer guarantees high satisfaction and maximum sales.
Advanced technology
We have already invested over £20 million in developing advanced technological solutions that will save franchises valuable time and money. Our CRM system, mobile applications, and high-quality websites are thoughtfully built to make the whole booking process and job assignments automated and simplified when used in real-time. Thanks to these tools, our partners can save substantially from making big investments in technology while they also make the best use of their time as a franchise company. We help every franchise boost their profits and manage their operations by using our advanced IT solutions whenever needed.
Learn more
Are you interested in joining one of the most established franchise networks in the UK? Our representatives can provide you with a consultation and respond to all your questions and concerns. To learn more, click below and be ready to join the conversation today.