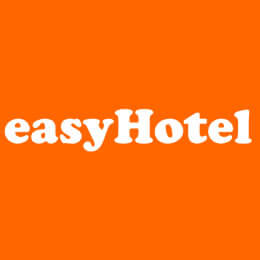 Run Your Own Hotel Franchise with easyHotel!
We work closely with franchisees to help them uphold our high standards of quality and service.
Franchise Operation
The majority of all of your bookings will come from our own easyHotel.com website.
Our new cloud based Property Management System (booking system) doesn't require specific hardware.
Franchisees also have the option to invest in the Duetto Revenue Management System to improve revenues.
The distribution of your hotel rooms is secured through our common server. This ensures that all hotels within our system are visible and available for sale through all the relevant sales channels. Your hotel will have its own profile on our website, easyHotel.com.
The budget hotel sector has grown faster than any other sector in the UK for the last 30 years, and is set to continue.
Ongoing Support
As an easyHotel Franchisee, we will support you every step of the way, though signing, designing and construction, to the first day of service. From signing, designing and construction, to the first day of service, while ongoing support in operating a successful hotel will continue to be provided once your hotel is open.
Our experts support your return on investment by ensuring that you get the most out of the brand and easyHotel's powerful booking engine
A wealth of tools and training options are available to enable your teams delight guests and maximise the commercial performance of your hotel.
Design and construction
Opening your hotel
Training
Driving performance
Quality
Technology
Responsible business
Marketing support for new franchise hotels pre- and post-opening.
Investment Terms
The easyHotel franchise contract is usually signed for a 20 year period. There is an initial sign-on fee, with ongoing royalty, marketing and distribution/reservation fees. The required investment depends on the individual Hotel or site. We would expect costs to be between £45-65,000 per room to open a new hotel excluding land costs. Conversion of an existing building could be significantly lower. A conversion from an existing hotel or office building could be from £3,000 to £35,000 per room depending on the work required. Minimum of 50 rooms is required.
Benefits of an easyHotel Franchise
With high occupancy rates and low costs and overheads, franchisees can expect very high returns – typically in the region of 12%-15%. our achieved EBITDA for franchised Hotels is from 40%+. What's more, the easyHotel brand strength helps drive high levels of business via the easyHotel website.
Next Steps
If you would like to find out more about the easyHotel Franchise Opportunity, please fill out the enquiry form below and we will be in touch.