Run Your Own Vehicle Tuning Shop With DK Tuning Franchise
A market-disrupting business model with the potential to exceed £150k turnover in year one!
DK Tuning are offering you the opportunity to run your own vehicle tuning business and be your own boss in the booming automotive sector. With the help of the DK Tuning team, you'll go from nothing to a fully fitted tuning shop in just a matter of months.
The Opportunity
As a DK Tuning franchisee, you'll benefit from a generous, unsaturated franchise territory with huge customer potential.
You'll benefit from multiple revenue streams, including ECU tuning, aftermarket and vehicle servicing. You'll also provide general automotive services from MOTs to brakes and tyres. This is a fantastic opportunity to get into a career you'll love with huge rewards.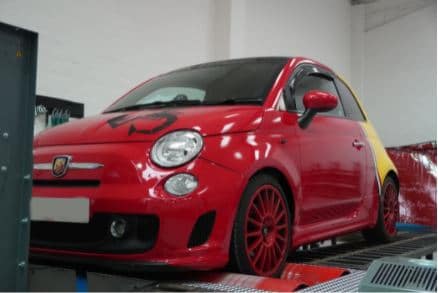 The Investment
The investment is £24,995+VAT and there are no franchise fees in year one, so you can focus on your growth.
One of the benefits of the DK Tuning franchise model is that if you already own any of the equipment included in the investment, such as ramps, this can be deducted from the franchise cost.
What's Included?
The DK Tuning franchise package includes everything you need to get set up. This includes:
A 5 year franchise agreement with the option to continue at no extra cost thereafter.
Use of our name and correct licences
Entered on our franchise map
Premises search
Interior set up
Training
Search for employee
Signage and banners
Marketing material
Allocated postcode area
Kess v2 remapping equipment
Stable battery charger
10 tuning files
Diagnostic device
2 poster lift
Air compressor including fitting and air tools
Stock of basic chrome tips
Stock of exhaust pipe and materials
Exhaust stands
Bench metal saw cutter
Bench grinder
Unlimited support
Access to trade accounts for parts
Heavy duty hydraulic bending machine
MIG welding equipment
After your first year trading, there is a small monthly fee which covers marketing, advertising and support, but you can look forward to a potential turnover of £250k+ by year two (based on existing franchisee figures). Should you require it, finance options are available to help you cover the cost of the franchise investment. Please get in touch with us to learn more.
Next Steps
"Our turnover actually succeeded the quoted £150k in year one. Thanks to DK Tuning's help we managed to turnover close to 200k." -Matt Hill (DK Tuning South Midlands)
If you would like to learn more about the DK Tuning franchise, get in touch below. We'll send you a copy of our franchise brochure, along with more information about the investment and earning potential.