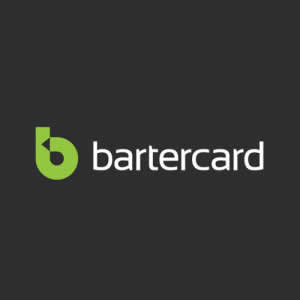 What is Bartercard and what services does it provide?
Since the launch of Bartercard in 1991, businesses have bartered within a network of 55,000 cardholders around the world. It is designed to assist businesses in improving their cash flow and reducing cash expenses through the use of modern bartering. Bartercard has taken the concept of traditional barter and with 21st-century technology, has created a trading platform that enables businesses to trade using their products or services.
Bartercard operates within nine countries and has 75 offices worldwide allowing its members and franchisees to establish new business markets on a local, national and international scale. Bartercard also provides an interest-free line of credit, creating an additional source of funding for you to invest in the growth of your business.
The power of Bartercard's modern-day bartering is that you can conserve cash and reduce expenses by using our digital currency, known as a Trade Pound, to barter your products or services indirectly with any business within the Bartercard network.
What's the role of a Bartercard Franchisee?
As a Franchisee of Bartercard, you'll be responsible to gain members within your territory which you will then assist in trading their products or services with the whole network. Don't worry, Bartercard Head Office will run your member invoicing, statements and chase bad debt. You'll have direct contact with our Franchising Manager who will assist you with all your questions, training and members.
Franchisees grow their businesses by meeting business owners and demonstrating how Bartercard works and how Bartercard is a key tool in the development of their business by:
Guaranteeing to bring new customers and increased sales
Saving cash and improving cash flow
Providing the opportunity to fill their spare capacity or downtime and sell their excess stock without special offers or discounts
Improving profitability
Providing an interest-free line of credit to preserve cash
What's included in the franchise package?
Bartercard provides a comprehensive support programme including one-weeks intensive training, access to our Barterversity platform and a post training care programme which includes field training.A franchisee will have the opportunity be involved in regional reward and recognition prizes along with two conferences per annum.
Here is what we provide you:
Presenter Brochures
Branded promotional pack and banner
Up to two PC's (i5, 6th generation or greater)
Access to our CRM system
Branded Stationary &Business Cards
Outlook 365 & DocuSign Accounts
Franchise Earning Potential
The below figures are what we would expect franchisees to earn based on their number of sales and members. Although these aren't a guarantee or warranty of your actual earnings, with hard work and commitment, we expect these figures to be met.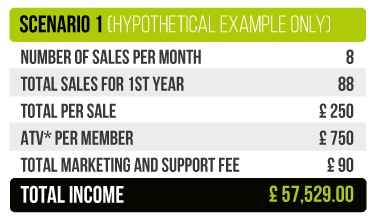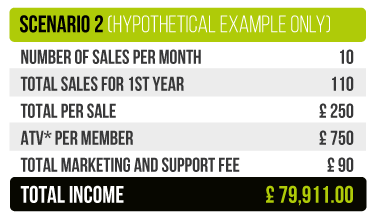 How do I get started on setting up a Bartercard business?
Bartercard offers the perfect opportunity to build and run your own business with the backing and support of a world-leading established brand.
To start your enquiry, please complete the Enquire Now form below. A member from the Bartercard Franchise Department will be in touch within 48 hours.