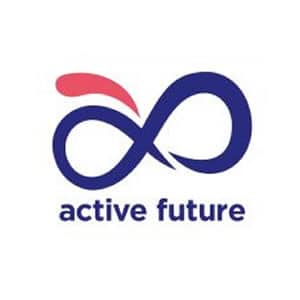 An Exceptional Opportunity With 100% Unsecured Government Funding Available and Access to Local Authority HAF Funding of up to £100,000 Per Holiday Club
Active Future A Unique Multi Award Winning Kids Activity Franchise – But Much Much More…
Holiday Activity and Food Programme (HAF) – A Huge Game Changer For You…
As a proud delivery Partner of HAF Programmes in your area you have access to HAF Funding of up to £100,000 from your Local Authority per Holiday period. Our specialist team works with your Local Authority to secure funding for this much needed programme. There are very few organisations in the UK that can deliver this programme and this is clearly a huge boost to your new business. We have immense experience in setting up HAF Programmes across the UK.
And Here Is How This Game Changer Works For You…
We will check with your Local Authority to ensure that HAF Funding is available in your Territory before you sign your Franchise Agreement. All of our Franchisees have HAF Funding For Xmas Easter and Summer Holidays with zero exceptions.
A Small Example of HAF Funding…
These are a small example of actual Numbers and EVERY FRANCHISEE has received similar
North Tyneside Franchise Summer £96k
Northumberland Franchise Summer £50k
North Birmingham Franchise £25k Summer £72k Xmas
Warrington Franchise £39k Xmas
In Total Our Franchisees Have secured Over £1million of HAF Funding this Year and Given over 40,000 very deserving kids secure and well nourished active holidays.
PE Premium For Primary Schools - More Government Funding For You…
This is a £380 million Government initiative which allows primary schools to outsource their PE lessons to outside organisations like Active Future - Each primary school in your territory can be worth up to £15,000 and once again we access this funding and help gain the contracts for you. We have accredited lesson plans to cover the UK curriculum.
Your Territory will have at least 50 Primary Schools that need this service and there is a massive opportunity with very little competition as only a few organisations have the programmes and experience that we can deliver.
Our Warrington Franchisees Mikey and Sam joined in September 2022
Since taking the Territory in September and post training Mikey and Sam have secured £39,000 HAF Funding for the Xmas Holidays with more to come in Easter and Summer and over £100,000 in PE Premium Funding. In 3 months that is quite a feat for any new business!!
A Multi Award Winning Franchise with Huge Demand and No Competition. This is so Much More than an After School Club…
The format of this unique offering has been developed by the Active Future Team headed by Matt Goodman PhD who has a Doctorate in Sports Science. Based on research and evidence from the most respected bodies throughout the world they have developed a programme of activities that appeal to not only 'the sporty' kids but all kids of all shapes and sizes and demand is booming!
The Package Encompasses everything that today's young people and their parents need and more importantly REALLY WANT…
HAF Funded Holiday Programmes
P E Premium Funding
Exciting After School Activities
Free Play
School Holiday Camps
In School and Council Contracts
Parties
Sports Coaching – Dodgeball and Football
Themed Events – The Apprentice, Hidden and Fortnite with real Nerf Guns
We Provide You With Professional Marketing Leading To Waiting Lists With Massive Demand…
We have developed 24 very successful Franchise Territories already with top Franchisees recording over £400,000 of sales per year. This is without any paid advertising whatsoever.
Your Classes and events sell out in days and you will have an active and eager waiting lists.
As an example, the recently advertised Dodgeball Programme in the Castleford Territory and booked in over 200 youngsters in less than a week (Through totally unpaid Facebook Posts.) We now have a long waiting list.
We are So Confident Of Your Success We Will Get Your First Two After School Venues Up and Running With Sessions Fully Booked
There Is No Barrier To Entry With 100% Unsecured Government Funding Available…
We have teamed up with one the UK's leading Government Start Up Loan Consultancies. They produce your Business Plan, Profit and Loss and Cashflow Projections working with you at every stage of the application process. This is completely Free of Charge and we have a 100% Success Rate…
Our Exceptional Franchise Blueprint Will Grow Your Business Quickly and Profitably…
100% Unsecured Government Funding Available
Up To £100,000 HAF Funding per School Holiday
PE Premium with up to 50 Primary Schools in Your Territory
Your First Two Venues Secured and Filled for You
A Growing Market With Huge Support For Children's Activities
No Competition
Numerous Options For All Young People
No Royalty Fees Unil Month 6
Excellent Cash Flow
Website and Social Media Set Up
Company Set Up, Accounting and Tax Professionally Handled For You
Long Term Customer Retention and Referrals
A Totally Recession Proof Business
Full In Depth Training
A Dedicated Support Team
A Fully Protected Scalable Territory
Ongoing Activity Development
An Ethical Approach
We Want People Who Truly Care About The Welfare of Our Young People…
Our Mission Statement is…
"To engage all children in movement activities. To address the hideous dropout rates of children and to provide environments where children can play and sample various sports."
We are keen to return to a bygone era where play and activity was not just a one off event but something that occurs naturally and spontaneously. Giving children and often their families the environment to rediscover this most basic of needs is key to your role as an Active Future Partner.
With sport being the most common movement activity there is a high focus on sport within the Active Future programme. However, much of this will be free play and child directed. One of our most celebrated programmes are the Free Play activities where children get to choose exactly what their provision looks like.
For those that wish to specialise in specific sports we have class leading programmes that people can take part in and receive specialised expert coaching in those areas.
You will cater for all abilities without prescriptive monotonous repetition of the same old coaching mantras and the children will love every second of it.
This is one of the fastest growing Franchise Networks in the UK today. 24 Territories have sold in a very short period of time so please fill out the form below and we'll send you our extensive and informative 20+ page prospectus directly to your inbox. So you can make an informed decision about this opportunity that rewards in so many ways but ultimately helps the young people in your community.